If Gleyber Torres faced the Baltimore Orioles every game, he'd be the best player in major league history.
Although this isn't possible, the New York Yankees shortstop is using his time against the AL East division rival to put together some incredible numbers this season.
Torres hit one home run in the 8-5 win in Game 1 of the doubleheader Monday and then followed it up with two more in Monday night's game. This brought his total to 13 on the season against the Orioles in 16 games:
.@TorresGleyber has 25 HR this season.

12 of them have come against Baltimore. pic.twitter.com/iT1L3KlUAH

— MLB (@MLB) August 13, 2019
This is a new video.@TorresGleyber has homered against Baltimore again. pic.twitter.com/mOuCZPDcvy

— MLB (@MLB) August 13, 2019
Not only does this represent half of his 26 home runs in 2019, the production has put him in rare territory in major league history:
.@TorresGleyber has THIRTEEN homers vs. the Orioles. That is:

-The most any player has vs. any opponent in the divisional era.

-One shy of the all-time record of 14 (Lou Gehrig vs. Cleveland in 1936)

— MLB Stats (@MLBStats) August 13, 2019
Gleyber Torres: 5th multi-HR game vs Orioles in 2019, the most by any player vs any team in a season in MLB history.

— Katie Sharp (@ktsharp) August 13, 2019
Gleyber Torres has homered off nine different Orioles pitchers this season. He's homered off David Hess three times, and Gabriel Ynoa and Andrew Cashner twice apiece.

— Lindsey Adler (@lindseyadler) August 13, 2019
The Yankees also have two more games against Baltimore this week before the season series comes to an end, giving Torres even more time to break records.
The 22-year-old has had a strong season overall, coming into the day with a .278/.345/.501 slash line, but his .400/.474/1.060 against the Orioles has really helped. While it all counts the same in the record books, Baltimore likely won't be a huge fan of his going forward.
---
Cop New Merch from the Exclusive Mariano x B/R World Tour Collab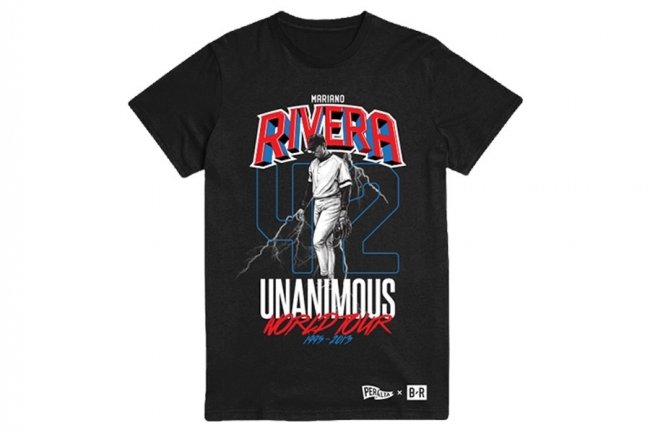 B/R Shop