Barcelona captain Lionel Messi has reportedly emerged as a future transfer target for David Beckham's Major League Soccer side Inter Miami.
The club want to make a signature signing ahead of their first season in MLS in 2020 and feel they could tempt the Argentine superstar away from the Camp Nou, according to Oliver Holt for the Mail on Sunday.
Inter Miami have not yet made contact with Messi, but there is hope a "huge bid" and a move to the United States may appeal to the player and his family, per the report.
Signing Messi would be a huge statement of intent, and "executives at several MLS clubs" are said to be convinced Inter will try to land the forward, according to Holt.
Messi signed a new contract with Barcelona in November which runs until the end of the 2020/21 season, when he will be 33. He has a release clause of €700 million, per the club's official website.
The Barcelona star joined the club when he was 13 and wants to finish his career with the Catalan giants, per BBC Sport. He said: "I'm happy to continue with the club, which is my home. My dream was to finish my career at Barca and we are moving down that path."
Messi has enjoyed great success at Barcelona and is widely regarded as one of the greatest players ever to have graced the game. He has won nine league titles, picked up six Copa del Rey trophies and claimed the UEFA Champions League four times.
He replaced Andres Iniesta as club captain ahead of the season after the midfielder's departure to Japanese side Vissel Kobe. Messi said it was a "source of great pride" to wear the armband, per the club's official website.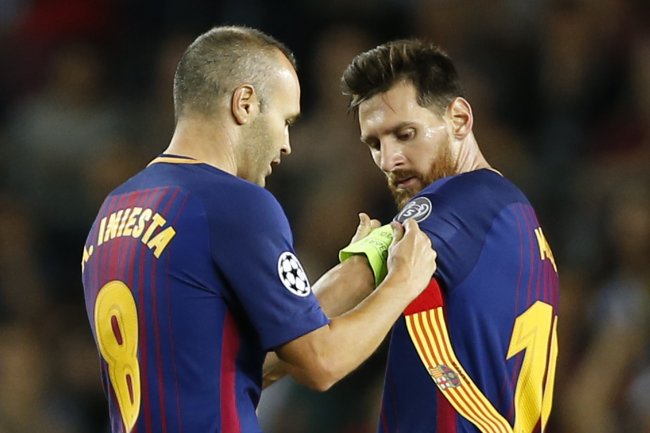 Francisco Seco/Associated Press
Messi seems highly unlikely to play for another European club, but he has mentioned the possibility of playing back in his native Argentina at the end of his career in an interview with Argentine television station El Trece (h/t Rik Sharma at The Independent).
"I'm increasingly sure that in Europe, Barcelona will be my only club," he said. "I always said I wanted to play in Argentine football one day, I don't know if it will happen but I have it in my mind. It would be at Newell's, nowhere else. I would like to do that for at least six months, but you never know what will happen."
It remains to be seen if Messi could be lured to MLS. He did send a congratulatory message to Beckham in January 2017 which may give the Englishman hope he can be persuaded to move.
According to Marca, he said: "Hi David, first of all congratulations, I hope all goes well with the new project, in this new step you are taking and who knows, in a few years maybe you will give me a call."
Messi is not the first player to be linked with Beckham's franchise. According to the Mirror's John Richardson, Cristiano Ronaldo and Wayne Rooney have also emerged as possible targets.