With its integrity at stake like never before, the International Olympic Committee successfully navigated the slippery slope of whether to allow athletes from Russia's disgraced sports system to compete on the ice and snow at the 2018 Winter Games.
Tuesday's decision bars the Russian flag and anthem from February's Olympics in South Korea. The IOC also imposed lifetime bans on the Russian officials deemed responsible for the host nation's widespread and devious manipulation of drug tests at the 2014 Sochi Olympics.
Anything less than that, and the IOC might as well have changed the meaning of its initials to Ignoring Obvious Cheaters.
The IOC showed it's also gifted at the non-Olympic sport of tightrope walking, leaving wiggle room for Russian athletes to pursue medals at Pyeongchang if they demonstrate they're clean.
And there's the rub.
Given the wholesale assault Russia inflicted on fair play at Sochi, that bar for participation needs to be set at the equivalent of a 20-foot leap in the pole vault.
The Russians no doubt will scream about persecution and claim their present and future Olympians shouldn't be punished for the past transgressions of others. Superficially, that's a reasonable assertion. But it ignores the depth of the most despicable transgression in Olympic history. The IOC has stripped 11 Russian medals and disqualified 25 Russian athletes at Sochi for cheating, and each one represents a crime against fellow competitors.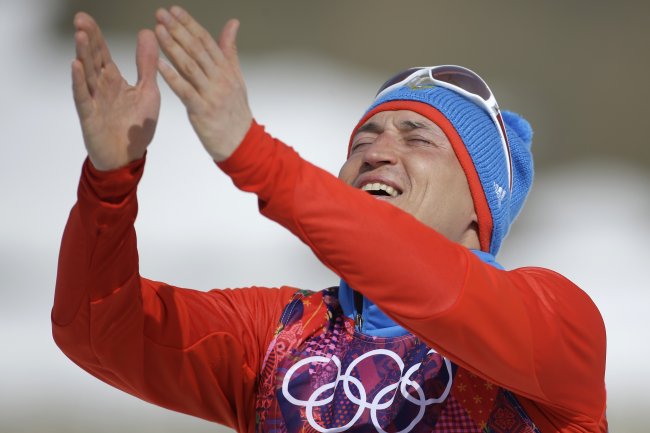 Gregorio Borgia/Associated Press/Associated Press
The Sochi Olympics were an outright farce, and athletes who were deprived of their moment atop the awards podium can never fully be compensated. The IOC said Tuesday it will hold ceremonies at Pyeongchang for some of the athletes who were cheated out of that once-in-a-lifetime moment, but that won't feel remotely like the real thing.
ESPN.com's Bonnie Ford detailed the sad ways many rightful champions finally received their medals, with the award arriving in the mail or being handed over unceremoniously at an airport. Remember, few athletes ever get rich from the Olympics, especially in the low-profile events, and those award ceremonies often are the biggest reward they'll ever receive for a lifetime commitment to their sport.
And it isn't just those who were harmed at Sochi. In a German documentary, one former Russian athlete alleged that 99 percent of Russian Olympians have used performance-enhancing drugs. That figure might seem preposterous, until one looks at the BBC's illustration of how fraudulent drug tests were meticulously tampered with at Sochi, with dirty and clean urine samples being surreptitiously passed through a hole in the wall at the drug-testing laboratory.
"Planned and operated" from late 2011...how did the Russian doping programme work?https://t.co/5NMBvHf45c pic.twitter.com/EPR5SX9brW

— BBC News (World) (@BBCWorld) July 18, 2016
Going forward, the surveillance of Russian athletes must expand beyond just clearing athletes for the upcoming Games. This is such a system of repetitive offenders that Russian athletes no longer deserve the comfort of "innocent until proven otherwise." Henceforth, they should be presumed to be cheating until proven otherwise.
The history of Russian cheating makes such scrutiny long overdue. It's also what inspired the drug-testing agencies of 17 nations to call for a blanket ban on the Russian Olympic team.
"A country's sport leaders and organizations should not be given credentials to the Olympics when they intentionally violate the rules and rob clean athletes," the National Anti-Doping Organization leaders said in September.
Russia's drug-testing program has lost its Olympic accreditation, and there's no reason to believe the leadership in Moscow will ever willingly follow the standards the rest of the world adheres to.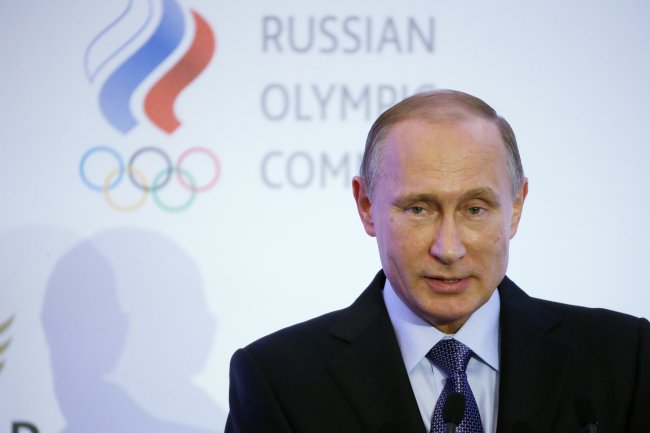 Sasha Mordovets/Getty Images
In the United States, the U.S. Anti-Doping Agency (USADA) is notorious for knocking on the doors of potential Olympians at all hours in pursuit of random drug tests, inconvenience be damned. That's the type of inspection Russian competitors must face, and it must be implemented by outside authorities.
Yes, it will be costly. That should be one more cost borne by the offending nation, along with the $15 million fine the IOC already imposed on Russia.
Russia also should be placed on a long-term, NCAA-like probation, and if there's future evidence of more state-organized cheating, their teams should be out of the Olympics for a full quadrennial. Any resistance to drug-testing upgrades or supervision should also be met with a reminder that Russia is incredibly fortunate to remain an Olympic nation.
The calls for a blanket ban of Russia for the Winter Olympics were widespread and legitimate.
IOC member Dick Pound of Canada, one of the voices that has been shouting the longest and loudest for drug reform, offered this perspective about the Sochi decision to the BBC:
"I think it's a real tipping point, you've got to walk the walk as well as talk the talk. You can't say we're at zero tolerance for doping in Olympic sport...unless it's Russia. I mean, your credibility is shot, so they've got to say, 'We're a principle organization, here are the facts. The conduct was unacceptable, and a country acting in that manner should not be allowed to participate in the next Games.'"
USADA chief executive Travis Tygart, who was instrumental in the downfall of Lance Armstrong, was equally adamant about banning Russians for the next Olympics.
"Anything less is really a get-out-of-jail-free card and sends a terrible message that to win, you must cheat your way to the top, and that it's OK, even when you get caught red-handed, as long as you are politically powerful," Tygart told Sean Ingle of the Guardian.
Russia is fortunate the IOC didn't use the hammer those two proposed. Their Olympic officials had best demonstrate some gratitude.
And for the moment, the IOC is fortunate that middle ground existed for what is a soft landing on its Sochi decision. But if it doesn't adopt a strict watchdog policy on Russia, the Russians will inevitably cheat again.
If that happens, the IOC will lose what little credibility it still has on PEDs, drug testing and fair play.
Tom Weir covered 15 Olympic Games as a columnist for USA Today.