OLYMPIC PARK, RIO DE JANEIRO — And so we prepare to say goodbye to the 31st summer Olympiad. In-between stories of murdered jaguars, green diving pools and athletes who may or may not have been robbed, we have been treated to a spectacular fortnight of sport.

Usain Bolt retained his crown. Michael Phelps had the perfect swan song. Team GB hugely overachieved in the medals table.
After the 2012 London Olympic Games in which no new sports were included, Rio saw the re-introduction of rugby (in sevens form) and golf. The former successfully showcased the pace and skill of sevens—even if few were actually in the stands at the Deodoro Stadium to witness it—and the latter was a success in spite of some notable absences.
Both golf and rugby sevens will be included at the 2020 Tokyo Olympic Games. After decades of relatively little change to the Olympic programme, there will be five new sports added in Japan. Eight new sports were suggested, but bowling, squash and the martial art of wushu will miss out. This will, according to the IOC, add 18 new events and an additional 474 athletes.
The five sports—which are tentatively being added for a single Olympic Games—have been specifically added to target the competitive youth market. IOC President Thomas Bach explained:
We want to take sport to the youth. With the many options that young people have, we cannot expect any more that they will come automatically to us. We have to go to them.

Taken together, the five sports are an innovative combination of established and emerging, youth-focused events that are popular in Japan and will add to the legacy of the Tokyo Games.
So, here are the five new sports you can look forward to in four years' time, starting with a discipline that will see competitors truly climb to new heights.
Sport Climbing
Marathon runners do everything they can to avoid hitting "the wall," but this will be the aim of the game in sport climbing.
It's essentially a form of rock climbing, but, unlike traditional climbing, permanent anchors are fixed to the rock, with bolts placed on rappel for further protection. With bolt anchors, the potential dangers are diminished and an emphasis is placed on the sporting aspect of climbing.
There will be 40 competitors in the disciplines of speed, bouldering and lead.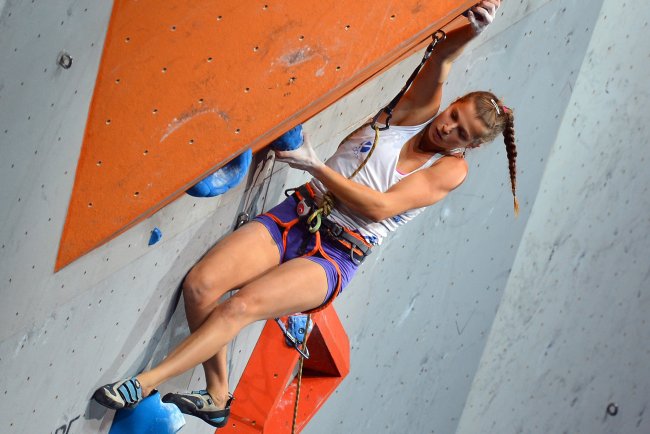 MIGUEL MEDINA/Getty Images
Thankfully, fans won't have to climb a mountain to experience this new event—a temporary rock wall will be installed within the Tokyo International Forum, an exhibition centre that will also be used for weightlifting.
Climbing may seem like an obscure sport, but it has been added to the docket due to its popularity in Japan: Yagihara Kunio, president of the Japanese Mountaineering Association, says there are 500,000 Japanese climbers.
Furthermore, the International Federation of Sport Climbing says that over 140 countries boast climbing walls to cater for 35 million climbers worldwide. The average age of participants, they note, is 23, with 40 per cent of the demographic under 20.
Surfing
The youth demographic is also being targeted with surfing, which will take place in the Sagami Bay at Enoshima, some 40 miles south of the Olympic Village.
There will be 20 male and 20 female competitors, with one event for each sex. This has created controversy in the surfing world, as several nations who have surfable coastlines will be denied a competition place.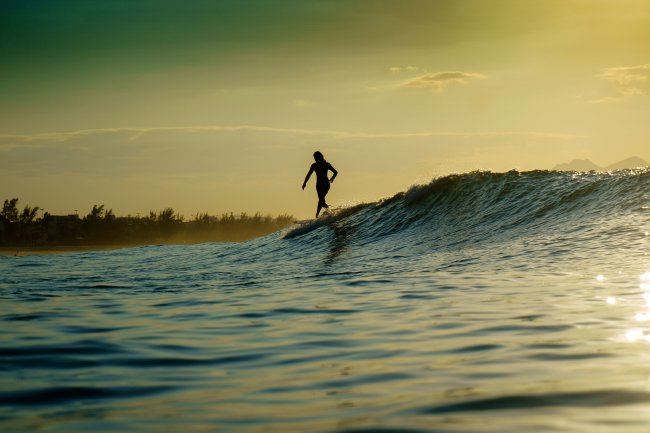 OLIVIER MORIN/Getty Images
There is further controversy surrounding the decision to surf in the ocean. This seems like a perfectly reasonable place to hold the event, but Surfing Magazine is among those who argue that a single event with variable ocean conditions cannot effectively determine the world's best surfer.
Olympic trials around the world will not be able to provide uniformly equal conditions. Hence, it is argued that an artificial wave machine should be used in trials and at the main event.
Regardless of the controversy, International Surfing President Fernando Guerre is "stoked" for the sport's inclusion.
Surfing will also provide an opportunity for Australia to climb the medal table. According to Daily Mail, 14 of the last 18 female world surfing Champions hail from Oz, as well as two from the last four in the men's category.
Skateboarding
There will be twice as many skateboarders as surfers in Tokyo, with 80 competitors taking part in street and park events.
The competition will be held in Yumenoshima, which literally translates to "dream island." It is an artificial island in Tokyo Bay built using waste landfill. Dreamy.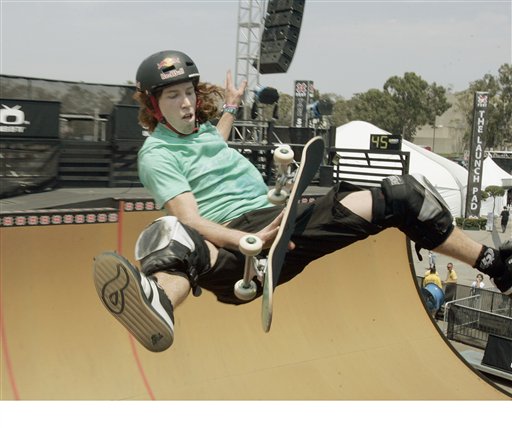 Reed Saxon/Associated Press
The Summer X Games are the current pinnacle for skaters, but are not subject to drug testing. Australian skating legend Tas Pappas sees this as a major stumbling block for the Olympic Games:
I'm wondering how it's going to work as far as the drug testing is concerned, because some guys skate really well on weed and if they have to stop smoking for one competition [the Olympics] it might really affect their performance.
Snowboarder Shaun White may become one of few Olympians to compete in a Summer and Winter Games, as he has not ruled out an appearance in the skateboarding event.
Karate
After failing to make it as a demonstration sport in 2012 and 2016, karate finally got the nod for 2020.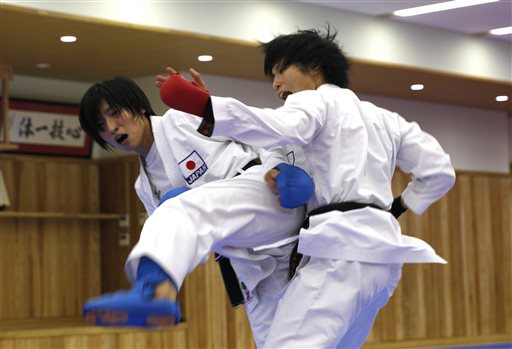 Ken Aragaki/Associated Press
The Olympics already feature striking and kicking sports in the form of boxing and taekwondo, but Japan is considered to be the spiritual home of karate, so it is a natural fit. US Combat Sports note that 35 per cent of competitors are women, which falls in line with the IOC's goals for equal representation between the sexes.
The new martial art will bring a further 80 athletes to men's and women's Kumite and Kata events (there will be no weapons event) across five weight classes.
Baseball (men) and softball (women)
Baseball may be the national pastime in America, but it's also hugely popular in Japan. The Nippon Professional Baseball league (NPB) features 12 professional teams who attract tens of thousands of fans at their games.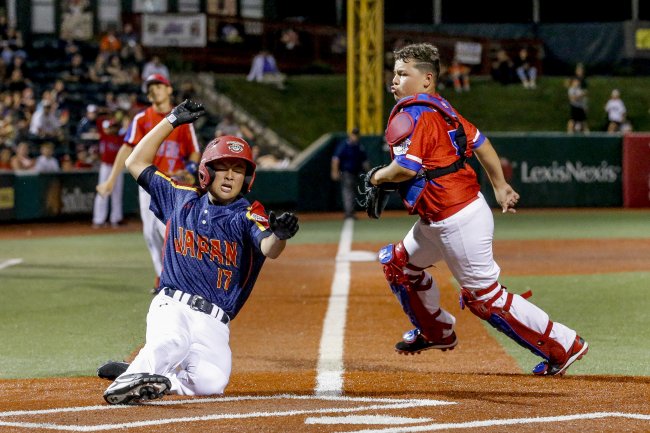 Eclipse Sportswire/Getty Images
Softball and baseball were removed from the programme in 2012 and 2016, but given the popularity of the bat and ball sport in Japan, their inclusion was an easy choice.
Those hoping to see the biggest Major League Baseball stars in Tokyo, however, might be disappointed. MLB officials have indicated that they would be reticent to pause the season for the sake of the Games (as per MLB.com), so the U.S. team would likely consist of Minor Leaguers.