For anyone watching the Rio de Janeiro Olympics from the comfort of their couch, the Games so far have appeared to be the enthralling spectacle that was promised in all of those NBC promotional ads.
The International Olympic Committee has maintained an equally cheery outlook about the first Olympics to be held in South America, saying Sunday that Rio's organizers had met most expectations, per Karolos Grohmann of Reuters.
Rather oddly, the IOC's main complaint was that Rio had failed to place enough banners around the city and at competition sites.
What wasn't addressed was the long list of problems plaguing the Games: empty seats at events, endless traffic, funky water in the diving pool, even funkier water at rowing and sailing venues, food shortages at events, long lines to enter stadiums, security breaches and crime. Lots of crime.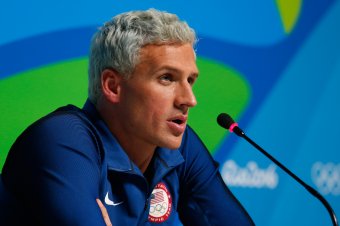 Matt Hazlett/Getty Images
Unfortunately for the IOC's attempt to put a positive spin on Rio's efforts so far, Sunday also was the day news broke regarding American swimmer Ryan Lochte and three teammates being robbed at gunpoint.
That was just one of several incidents that have reinforced Rio's image as the most dangerous host city in Olympic history.
To be fair, the Rio Olympics have not lived down to the many dire predictions for outright failure or even catastrophe. But they've been aggravating and vexing in many ways for those who made the trek to Brazil.
Historian David Wallechinsky, author of The Complete Book of the Olympics, told Nathan Fenno and David Wharton of the Los Angeles Times that so far the Rio Games compare to "the worst of Athens and the worst of Atlanta, with a crime problem thrown in."
The 2004 Athens Olympics were a mess of last-second preparations, and in 1996, Atlanta suffered from what until now were regarded as the worst traffic snarls at a Summer Games.
"Track, swimming, gymnastics—there have been some really great competitions," Wallechinsky told the LA Times. "If you're following the Olympics on TV from home, everything's fine. But if you're here, it's another story."
Here's the laundry list of problems that make up that other story:
Bullets haven't been limited to the shooting venue
The robbery of Lochte, a 12-time Olympic medalist who won gold in the 4x200-meter freestyle relay in Rio, is one of several violent incidents that have taken place during the Games.
Alexander Hassenstein/Getty Images
The victims have included the chief of Olympic security, who was attacked by a knife-wielding man after the opening ceremony, and also Portugal's minister of education, who was robbed at knifepoint on his way back to his hotel after a road-cycling event.
A police officer died from a gunshot to the head last week after he and two others working security made a wrong turn into a Rio slum area not far from the Maracana Stadium, which hosted the opening ceremony. Their truck was shot multiple times last Wednesday, and two other officers were wounded. Their truck was shot multiple times last Wednesday, and two other officers were wounded.
A bus carrying journalists had three of its passengers injured and two windows smashed by what may have been gunfire. Organizers said the violence was caused by rock-throwing vandals. But journalist Lee Michaelson, a retired U.S. Air Force captain who's extremely familiar with firearms, told CBC News she believes the bus may have been hit by bullets.
The bus was coming from the Deodoro section of Rio, and the incident led to a military escort being assigned to all Olympic vehicles going to that area.
Also, a bullet penetrated the press tent at the equestrian center on the first day of competition and landed near an area set up for press conferences, but no one was hurt.
Welcome to 'The Swamp'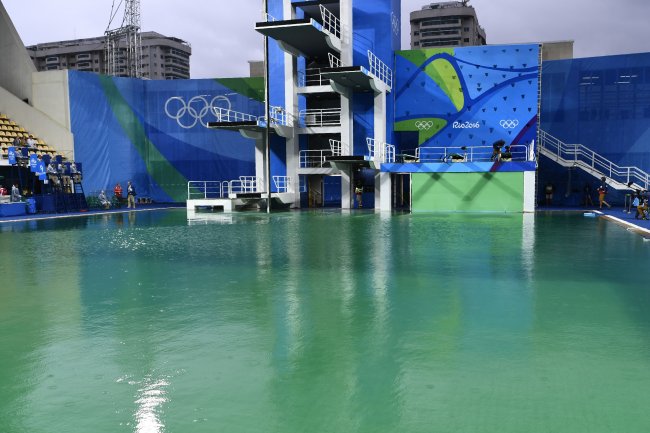 CHRISTOPHE SIMON/Getty Images
American diver Abby Johnston dubbed the Olympic diving pool at the Maria Lenk Aquatics Center "The Swamp" after its color changed from a transparent blue to a dark and murky shade of green last Tuesday.
The problem perplexed Rio's organizers at first, but they finally learned that 160 liters of hydrogen peroxide had been accidentally put into the water, which offset the chlorine.
"Of course it is an embarrassment because we are hosting the Olympic Games," Rio 2016 spokesman Mario Andrada said, per Beth Harris and Paul Newberry of the Associated Press. "We could have done better in fixing it quickly. We learned a painful lesson the hard way."
But at least the Rio organizers eventually fixed the problem with an all-night effort that pumped in almost 1 million gallons of clean water from an unaffected practice pool in the facility by Sunday morning. That was just in time for the synchronized swimming competition, where it's crucial for competitors and judges to be able to see underwater.
Johnston, a Duke medical student who finished 12th in Sunday's three-meter springboard final, said, per ESPN: "I'm not ragging on it. I know they're working their butts off trying to fix it. But it's kind of funny; I've never seen a pool change this way."
Why are there so many empty seats?
Anyone watching the Olympics no doubt has noticed unfilled seats are the backdrop at every venue. It has been that way since the opening ceremony. The low attendance has been particularly notable during track, a sport that sold out all events at London in 2012.
The 56,000-seat Olympic Stadium was only 30 percent full for early track events, according to Jeremy Armstrong of the Daily Mirror, and was eerily empty and silent when American shot-putter Michelle Carter received her gold medal at the awards ceremony.
Organizers said at the start of the Olympics that about 1 million tickets remained unsold, per Armstrong, and it appears little progress has been made since.
Rio's defenders can make the case that Brazilians don't have much interest in many Olympic sports, including track. But empty seats have also been abundant at one place that seemed sure to attract the host nation's fans—beach volleyball.
Hold on... #Brazil are playing #beachvolleyball at a home Olympics and there are how many empty seats? #rio2016 pic.twitter.com/qpaehEaWwt

— Iain Weir (@shutteritch) August 7, 2016
Swimmers survive their wrong-way bus
One of the biggest logistical snafus in Olympic history came in 1972, when confusion about starting times caused Eddie Hart, a gold-medal contender for the U.S. in track's 100-meter race, to miss a qualifying heat.
Some swimmers in Rio nearly had a similar experience Friday when their bus driver misunderstood the name of his destination and went to the track stadium instead of the pool.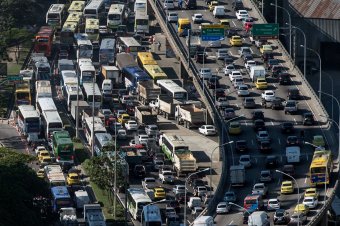 YASUYOSHI CHIBA/Getty Images
Fortunately, the governing body for swimming juggled the schedule and everyone ended up able to compete. Brazil's Etiene Medeiros was among the swimmers on the wayward bus but still advanced in a 50-meter freestyle semifinal that was delayed by more than 30 minutes, according to James Gordon of the Daily Mail.
Meanwhile, Rio's reputation for having some of the world's worst traffic has been confirmed, and special traffic lanes for Olympic vehicles haven't solved the congestion that has backed up all around the city.
The real 'hunger games'
Every Olympics relies heavily on volunteers to keep things running smoothly. But that workforce has been seriously disorganized in Rio, which has contributed to long lines waiting to enter venues and hungry spectators who can't find food at concession stands.
According to the Wall Street Journal's Anton Troianovski, Miriam Jordan and Patricia Kowsmann, many volunteers became no-shows after being given work outfits, and others haven't been given assignments. Rio's organizing committee acknowledged that only 20 percent of expected volunteers were in place at some venues.
Will athletes go home sick?
With a week of competition left, it remains to be seen whether any athletes in open-water events will fall seriously ill because of the infamous pollution in Guanabara Bay and the Rodrigo de Freitas Lagoon.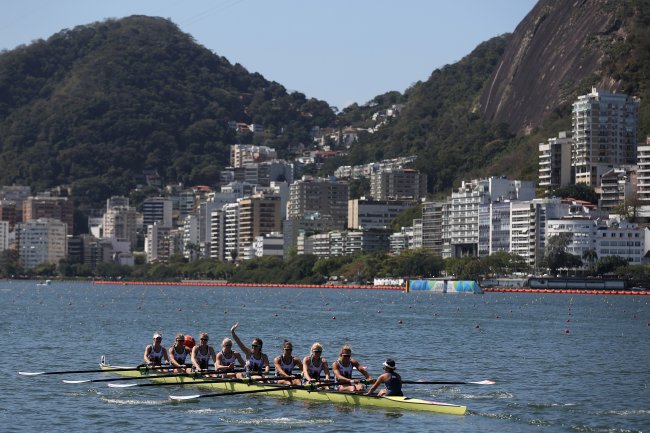 Christian Petersen/Getty Images
Sailing events at Guanabara Bay have survived surprisingly well so far considering how much raw sewage flows into it, but one Belgian sailor reportedly picked up a debilitating gastrointestinal infection that could cost her a medal (via CBS News).
Rowers at the lagoon have been bleaching the handles of oars and taking extensive precautions about coming in contact with the water.
And at least one swimmer—Haley Anderson of the U.S.—prepared for Monday's 10-kilometer open swim by taking "antibiotics and probiotics," according to the Associated Press (via Newsday).
Those are the problems that have developed so far. But let's remember that what originally was thought to be a huge concern for Rio—the Zika virus—has hardly been mentioned since the Games began.
And if Rio can just get through this final week without having the wheels come off, it just might go down as the biggest upset of these Olympics.
Tom Weir covered 15 Olympics as a columnist for USA Today, including seven Summer Games.