The Rio de Janeiro Olympics will commence with Friday's opening ceremonies, as the Games go to South America for the first time. There's certain to be trepidation, both for the roughly 10,500 athletes and the 500,000 visitors Brazil expects.
New faces will emerge, and we will get a last look at some familiar ones.
With that in mind, here's your guide to the biggest storylines that will be inescapable over the next two weeks.
Gymnasts are sure to get the USA party started
Unless all of the experts are wrong, the only possible negative about the USA's women's gymnastics team is that it might seem a bit greedy.
Winning the team gold is considered a foregone conclusion, and it's likely that 19-year-old Simone Biles will lead the way for a USA sweep of the all-around plus the four individual events.
Joining Biles is Gabby Douglas, who stole the show at the 2012 Olympics, plus Aly Raisman, Laurie Hernandez and Madison Kocian.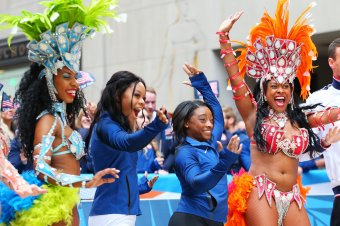 Mike Stobe/Getty Images
Their collective poise, precision and unlimited cuteness are guaranteed to monopolize NBC's coverage.
There still figure to be some tears trickling down USA cheeks, however. Gymnastics rules impose a maximum of two competitors from the same nation progressing to the individual events, which likely means medal-worthy Americans will be left on the sideline because of near-infinitesimal differences in scores.
Especially in the all-around event. Biles is the overwhelming favorite, Douglas is the defending Olympic champion, and Raisman and Hernandez have steadily outperformed everyone else in the world.
All of that team depth means the American women will have a dominating presence throughout the first week of the Games and should get the USA off to a great start in the medal count.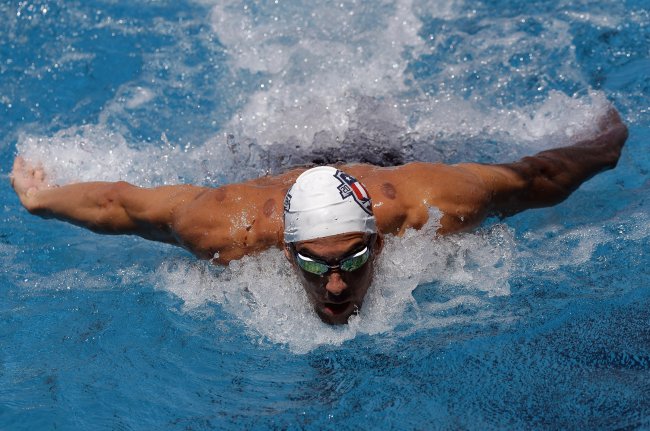 Ronald Martinez/Getty Images
Farewell to Michael Phelps and Usain Bolt
Michael Phelps promises that, at 31, he's retiring from swimming for the final time. Usain Bolt plans to stick around for next year's World Championships of Athletics, but this is the last time we'll see the Jamaican strike his lightning-bolt pose on an Olympic track.
Phelps could spend the next two weeks in a wading pool, and he'd still have the heaviest treasure chest in Olympic history, packed with 18 golds and 22 medals overall. Can he get to 20 and 25? Why not, now that everything is in order out of the pool? The booze is gone, but Boomer, his newborn son, is positively in.
By track and field standards, Bolt has held the title of world's fastest man for light-years. He already is the only sprinter to generate two Olympic sweeps of the 100 and 200 while also bringing his nation's 4x100 relay home first. To do it a third time would put him on another planet.
One leaves competitors in his wake. The other ditches them in his dust.
Phelps has a wingspan that makes one wonder if he's capable of flight, and Bolt's unmatched stride devours real estate.
It's almost silly to compare them. It's like pitting a great white shark against a cheetah. And it would be sillier still to waste this last chance to see them on the Olympic stage.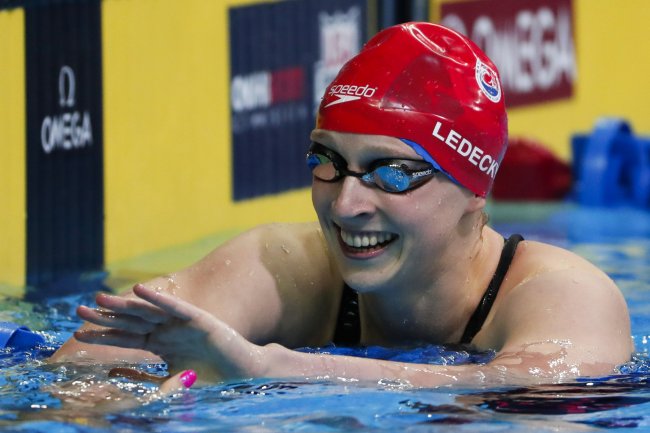 Erich Schlegel-USA TODAY Sports
Katie Ledecky might be a female Phelps
As Phelps exits as the greatest male swimmer in history, we may well see the USA's Katie Ledecky ascend to that pinnacle among the women.
At the age of 15, Ledecky stunned the world by swimming to Olympic gold in the 800-meter freestyle in London. So just imagine what she might do at the age of 19.
This time, Ledecky looks to sweep the 200, 400 and 800 freestyles, a feat accomplished only once before, by American Debbie Meyer in 1968.
Ledecky is 12-0 in individual finals in major international competitions and has set 11 world records, but her burgeoning legacy isn't purely about how often she wins. More so, it's about the way she wins, by once-unthinkable margins of 10 seconds and more in the 800.
At a 2015 meet, Ledecky even matched the time Phelps swam in a men's 400 and then didn't hesitate to accept his lighthearted challenge for a match race. It never happened, but Phelps was the one who backed out.
For Rio, the good news for Ledecky's fans is that, like Phelps, she has been added to the USA's group of competitors for the 4x100 relay, according to USA Today. She already was on the 4x200 relay, so now she'll have a shot at five golds, which would move her into the conversation as the greatest female swimmer of all time.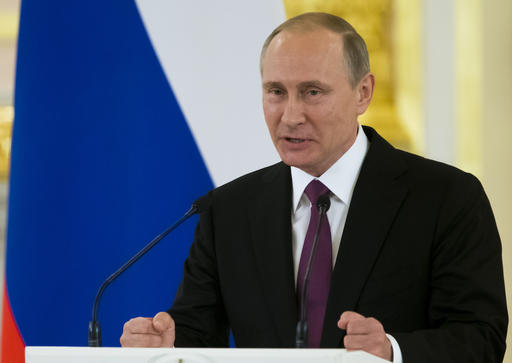 Alexander Zemlianichenko/Associated Press
Is the IOC playing Russian roulette?
Back in the Cold War years, there always was an us-against-them undercurrent at the Olympics whenever an American squared off with a Soviet for the gold. The politically driven hostility might not have been in keeping with Olympic idealism about the world coming together, but it made for great theater and marvelous bursts of national pride.
Then the Berlin Wall came down, and Yanks and Ruskies started exchanging hugs.
But the bitterness may resurface at Rio, after substantial evidence surfaced that Russian officials manipulated drug-testing results at the 2014 Sochi Winter Olympics.
Also, new testing technology has led to Russians from past Olympics having their medals stripped.
The International Olympic Committee considered banning the entire delegation but ultimately left the decision up to the governing bodies of each sport. Track and field, weightlifting and rowing responded with bans, but even though at least 110 Russians have been ruled out for these Games, there still will be plenty of Russians in Rio.
That raises some interesting scenarios. Considering how many times medals have been rescinded long after the competition ends, fans may not be able to help but wonder whether the competition they just witnessed was legit.
Any Russian who wins in Rio likely will be regarded with suspicion and gossip, if not outright smears. And if a Russian wins and then flunks a drug test, the IOC will face more tough questions about why it didn't impose a total ban.
It may get ugly, and don't be shocked if it results in something we almost never hear at an Olympic medals ceremony: Boos.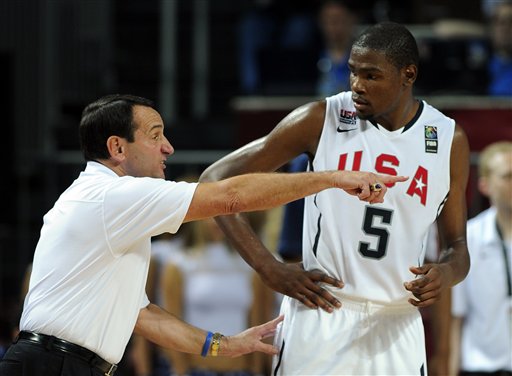 Mark J. Terrill/Associated Press
Not a Dream Team, but still a nightmare for opponents
So far, discussions about the U.S. men's basketball team have largely been dominated about who won't be playing in Rio, because of injuries, fatigue or disinterest. That star-studded collection of no-shows includes LeBron James, Stephen Curry, Russell Westbrook, Kawhi Leonard, James Harden, Anthony Davis and Blake Griffin, a group that probably could suit up on the fly and vie for gold.
But the team that will seek a third consecutive gold medal under the direction of Mike Krzyzewski, who is 80-1 since becoming the national coach, is still impressive.
Kevin Durant, the USA's leading scorer at London in 2012, will play alongside Carmelo Anthony, who's making a record fourth appearance on the team. Also along for the ride are NBA All-Stars Klay Thompson, Kyrie Irving, Draymond Green, DeMar DeRozan, Kyle Lowry, DeMarcus Cousins, Jimmy Butler and Paul George.
Expect that cast to be on a mission to disprove any doubters and roll up the big numbers USA basketball has become known for.
The USA begins play Saturday against China, which it crushed in a recent pair of exhibitions, 106-57 and 107-57.
The only teams that loom as stiff competition are Spain and France. The former has won three of the past four EuroBasket championships and will field Pau Gasol, Ricky Rubio and Jose Calderon, while the latter boasts a few NBA standouts of its own in Tony Parker, Nicolas Batum and Rudy Gobert. Still, this still figures to be the most lopsided team competition of the Games.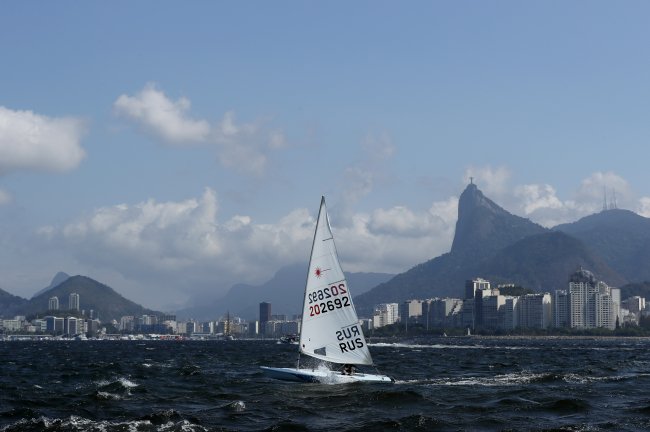 Ezra Shaw/Getty Images
Rio's troubles, from angst to Zika
The one performance that's most in doubt is that of Rio itself.
The closer the Games get, the more the concerns mount. Never has an Olympics had so many worries going in.
One moment, it's the pollution in Rio's waters; the next, it's the substandard Olympic village. Or the threat of gridlock or Rio's ever-rising crime.
Distress about the Zika virus has declined, but fears about security and terrorism aren't going away.
The apprehension is at a point where there will be a global sigh of relief if Rio can simply avoid anything catastrophic while putting on this 17-day party. And that's something fans of every nation can root for.
Tom Weir covered 15 Olympics (eight Winter, seven Summer) as a columnist for USA Today.