Ty Dillon, grandson of Richard Childress and younger brother of Sprint Cup driver Austin Dillon, will replace Tony Stewart in the No. 14 Chevrolet for this weekend's Cup race at Atlanta Motor Speedway.
Although it's likely Dillon will have more starts coming up for the injured Stewart, for now, Stewart-Haas Racing is saying it's just for this weekend's race.
Brian Vickers, who drove for Stewart in this past Sunday's season-opening Daytona 500 and finished 26th (ran all 200 laps), will be back in the car for next week's race at Las Vegas Motor Speedway.
From there, it's anyone's guess who will be in Stewart's ride after that. It could be Dillon, it could be Vickers—or it could be someone else.
The biggest thing is we still don't have a timetable for the return of Stewart, who injured his back late last month in an ATV accident in the Southern California desert and subsequently had surgery.
From the most optimistic standpoint, Stewart may be back by the Coca-Cola 600 in late May.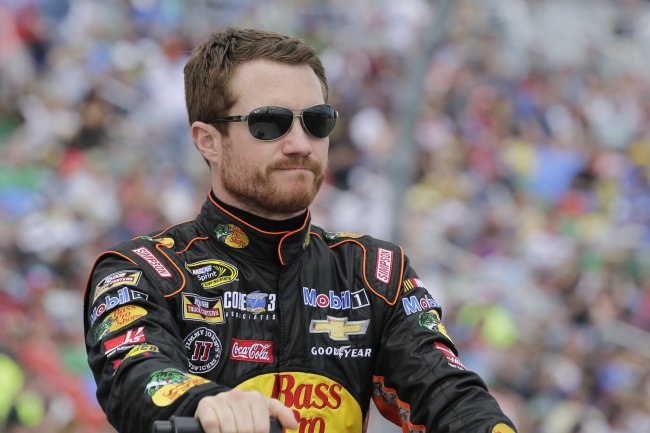 Terry Renna/Associated Press
Or he could be out a lot longer. Or shorter. There's just no telling how he will continue to respond to treatment and how well his rehabilitation will go.
How will Dillon do Sunday at Atlanta as Stewart's fill-in?
Even though he's in his third full-time season in NASCAR's junior league, the Xfinity Series, Dillon has made several spot starts in the Sprint Cup Series.
Eight starts, to be exact, including last Sunday's Daytona 500, where he coincidentally finished one spot higher than Vickers in 25th place, driving for Leavine Family Racing—for which he's scheduled to make several other Cup starts this season.
To date, Dillon's best finishes in a Sprint Cup race have been 14th last June at Michigan and 18th one week earlier at Pocono.
Here are the pros and cons of having Stewart in the No. 14 for this Sunday—and potentially for other races, as well:
How well will Ty Dillon finish in place of Tony Stewart in Sunday's race at Atlanta?
Pros: As the grandson of legendary team owner Richard Childress, Dillon has been immersed in racing since childhood. His father Mike runs the day-to-day operations of Richard Childress Racing, and Dillon has good talent, is more methodical and more of a thinking driver than his brother, who is more of a by-the-seat-of-his-pants type of driver. He's very intelligent and absorbs information and suggestions from other drivers, crew chiefs, etc., like a sponge. He has one top-five and another top-10 in two prior Xfinity starts at Atlanta, as well as one win and another top-five in two Camping World Truck Series races there.
Cons: With just eight prior starts in the Cup Series, Dillon has one previous start at Atlanta in a Cup car (finished 25th in the 2014 race), has also has struggled at other 1.5-mile tracks in Cup starts like Kansas (26th) and Homestead (23rd) and must learn an entirely different system (SHR vs. RCR). Basically, lack of experience on the Cup level is Dillon's biggest "con" or weakness. But he also is a fierce competitor cut from the same cloth as his grandfather. He knows that this "audition" of sorts could be a big part of his eventual plans to move up to Sprint Cup competition, but will he be able to handle the pressure?
And here's the biggest coincidence of all: Dillon turns 24 on Saturday. What a heck of a birthday present, right?
Dillon is the kind of racer who relishes the opportunities he's been given. Sure, he grew up in a well-to-do family, but his racing career has been all about him. He's worked for and earned everything he's done on four wheels. Sure, he may have had a little help, but wealth doesn't necessarily buy talent and success.
I'm curious to see how well Dillon will do Sunday, which could result in a number of different outcomes, including more races in place of Stewart.
And, who knows, a good performance could potentially lead to his convincing someone, be it his grandfather or another team owner, to give him that long-coveted break in Sprint Cup on a full-time basis that he's sought ever since he first climbed behind a steering wheel.
Follow me on Twitter @JerryBonkowski.