Add Jose Aldo to the list of those who have spoken out against the new UFC-Reebok deal that is expected to go into effect this July.
The UFC featherweight champion opened up to Combate (h/t Bloody Elbow's Lucas Rezende) and explicitly stated his feeling on the upcoming sponsorship changes:
First of all, it's s--t. Everybody has been talking about it. We, athletes, are losing a lot. They said we would be like NBA or NFL athlete, but that doesn't apply, because we are not paid monthly like they are. It doesn't matter how much we will be paid, all athletes who had sponsors are losing money. That's a huge setback for us. We live for each fight, we have to keep fighting and nobody fights more than three times a year. Not a champion, anyway. Even the value they measured doesn't match what our sponsors were paying us. That is great for the UFC, but not for the fighters. I see a lot of athletes losing too much.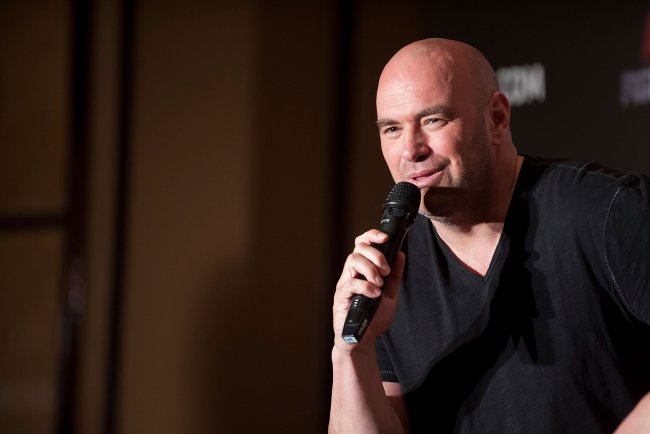 Anthony Kwan/Getty Images
In a recent interview with SportsTalk Live's Chick Hernandez on Comcast SportsNet Washington (h/t Bloody Elbow's Steph Daniels), UFC President Dana White stated that the Reebok deal isn't just in cash but also in product. Whether he meant fighters will be getting free gear or royalties on products sold is unclear.
White compares this sponsorship plan to the larger professional organizations and sees this deal as a way to legitimize the UFC, according to ESPN.com's Brett Okamoto:
It's no different than any other sport. In other sports, a lot of guys are sponsored by different brands -- outside the NFL or outside the NBA. It's no different. The UFC is just catching up now. There are going to be clothing companies and other sponsors where, if your business is MMA, you're going to want the best guys to represent your brand.
Fighters in the UFC make nowhere near the amount of money professional athletes in the major leagues make. Chris Weidman and Anthony "Rumble" Johnson each made $500,000 for their performances at UFC 187, which is barely close to the NBA and MLB league minimums for yearly salaries. Sure, Weidman and Rumble will break over $500,000 when they fight again this year, but these are two figures who have more visibility than their baseball or basketball counterparts making the same amount of money.
Also, unlike the major sports leagues, the UFC and other fight organizations do not have unions representing fighter interests.
Aldo went on to state the importance of a fighters union, according to Combate:
If we are going to talk about something, that does not depend on just me being the champion, or Cain Velasquez, or any other champion. If we had a union for fighters, and we were all together, like in the NBA, this would've been different. But fighters are not united. Today I have a price the event is willing to pay to have me, but there are other fighters out there willing to fight for spare change if I don't want to, and that is not even their fault. The UFC brought the sport to where it is today, great, that's their merit. But if athletes were more united and had a union to protect them, I don't think this would happen.
Nate Quarry echoed the need for a union, telling Bloody Elbow's John S. Nash, "They [fighters] have next to no negotiating power whatsoever. One big organization basically dictates whatever happens."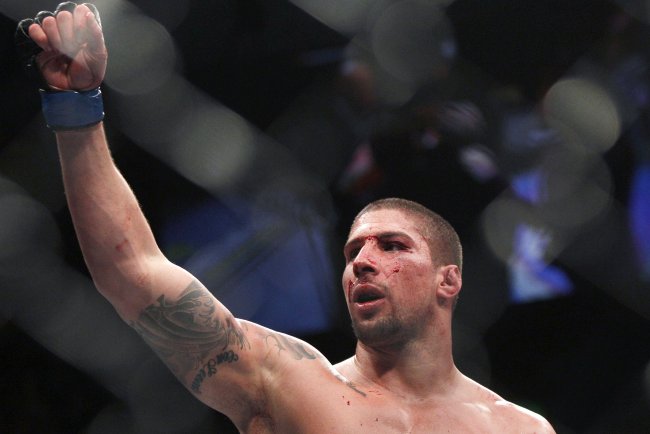 Mel Evans/Associated Press
According to FoxSports.com's Elias Cepeda, Brendan Schaub is another fighter who wants fighter unionization to happen soon, as he feels the fighters have had no say in how much they earn in Reebok deal payouts or other royalties. Schaub feels that "the lack of union representation for UFC fighters is also standing in the way of MMA catching up to other sports in terms of professionalism and mainstream status."
Ultimately, fans don't care whether their favorite athletes are in unions. However, fans do care that athletes are being treated fairly and being paid what they are worth. The UFC-Reebok deal could be the catalyst in the birth of a fighter union in the near future.