Tuesday's announcement that Sprint will be ending its entitlement sponsorship of NASCAR's marquee racing series caught many people off guard. After the 2016 season, the telecommunications company will have been the sport's title sponsor for 13 years.
In a statement, Sprint Vice President of Marketing Steve Gaffney had this to say:
We are proud of our association with NASCAR's top series but have made the decision not to extend our sponsorship beyond the next two years. As we look to the future, Sprint is focused on investing in maintaining a competitive edge and providing consumers with the best value in wireless.

Sprint has long benefited from the unprecedented level of brand integration available in NASCAR, and the passionate fan base that is the most loyal in sports. Without question, the NASCAR sponsorship property has been a valuable investment for us and will be for our successor.

We genuinely appreciate the fans, teams, drivers, tracks and media who have been so supportive and welcoming to us during these many race seasons. We look forward to our remaining time as sponsor of the Sprint Cup Series and eventually assisting with the transition to NASCAR's next title partner.
At the same time, while we do know Sprint will remain for two more seasons, the ultimate question that everyone will likely be asking from here is, "What's next?"
Even with the U.S. economy finally heading in the right direction, there are only a finite number of companies that have the financial resources—and perhaps more importantly, the commitment to be willing to spend anywhere from $75 million to $100 million or more per season—to become NASCAR's title sponsor.
That's why Sprint is going to be a tough act to follow.
That being said, I can very easily see a multi-diversified, multi-brand company such as a Coca-Cola or McDonald's or American Express being interested in succeeding Sprint. And that multi-diversification and multi-branding could ultimately result in an entitlement sponsorship unlike any NASCAR has ever seen.
By that, I mean, while there will obviously be a parent company that will get top billing on the series, many of its subsidiary brands will also likely come into play.
Let's use Coca-Cola as an example.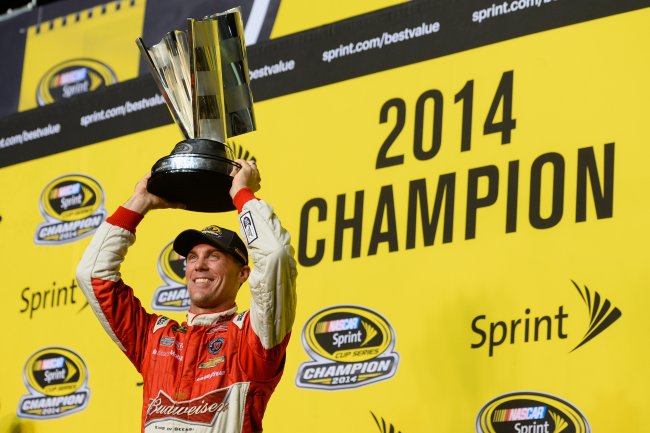 Robert Laberge/Getty Images
If it were to become entitlement sponsor of the Coca-Cola Series or Coke Series, one way to reduce the huge cash outlay that it must pay to NASCAR would be to activate a number of its smaller brands at NASCAR events.
One look at Coca-Cola's website and you'll see the company has 112 different brands solely in the U.S.
It all obviously starts with Coke, but there's also a bunch more, including Dasani Water, Minute Maid Orange Juices, Mello Yello (which currently sponsors the NHRA's premier drag-racing series), Fuze Tea, Fruitopia, NOS Energy Drink, Powerade, Schweppes and Tab.
I could very easily see what we now know as the Sprint All-Star Race becoming the Coca-Cola All-Star Race presented by DASANI…or something like that.
Or the Coca-Cola/National Motorsports Press Association Most Popular Driver Award brought to you by Dr. Pepper.
NASCAR as a sport came to a crossroads sponsorship-wise about eight years ago. Up to that point, most racing teams had one primary sponsor for all 30-plus races in a season.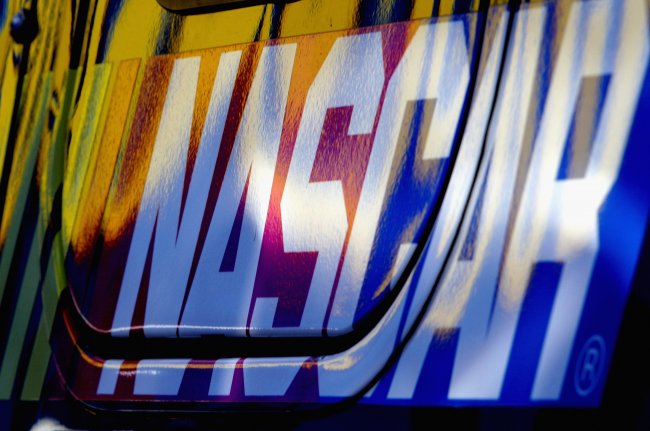 Jerry Markland/Getty Images
No more. It's rare that you have one sponsor grace a race car all year. More often than not, you have multiple sponsors that buy blocks of races to tout their product(s).
Look at this year's champion, Kevin Harvick. In 2014, he was sponsored for a number of races by a variety of brands, including Budweiser, Jimmy Johns, Outback Steakhouse and more.
NASCAR the sanctioning body may now be at that point as well when it comes to replacing Sprint. I'm not saying that's a bad thing. If anything, it likely would end up being a very good thing to have a parent brand as entitlement sponsor but also to have subsidiary sponsors to help not only spread the word but also carry the corporate financial burden.
Sprint's decision to leave NASCAR after the 2016 season is understandable to a degree. Remember, Sprint—and before it, Nextel, which it acquired—is a telecommunications company. Its major products are cell phones and subsequent calling and data plans.
Sprint has done a great job as an entitlement sponsor, with all the ancillary things such as SprintVision, the Sprint Experience and the Sprint All-Star Race. It also became the primary sponsor this year of the Most Popular Driver Award and so much more.
But let's face it, after being with NASCAR during some lean years—to its credit—Sprint likely has come close to maximizing whatever return on investment it can make off NASCAR.
In other words, sure, the company will continue to attract new cell-phone buyers and subscribers who just happen to be NASCAR fans over the next two seasons. But just not at the same rate since merging with Nextel.
At some point, return on investment becomes diminishing returns. That's where Sprint likely is now, wanting to take the money it's earned from being partners with NASCAR and reallocating those resources to other areas that will help it sell more phones and calling plans.
And let's not forget that Sprint is also highly involved in sponsorship in other professional sports, including the NFL, NBA and MLB. Yet even when business is booming, there's only so much cash to go around.
The decision could also have a directly negative impact on fans and their race day experience as well. As Jeff Gluck of USA Today writes:
With all the changes Sprint is currently going through, more cutbacks may be in store over the next couple seasons. One of the most valuable services the company provides NASCAR is bringing extra cell phone towers to the racetracks, which do not yet have wifi capabilities for fans; those could disappear in 2017. The sport prides itself on a fan-friendly atmosphere and strong social media campaign -- one that could be bruised if fans cannot communicate and share quickly while at venues that often are not in major metropolitan areas.
Still, you have to give Sprint credit that it announced its intentions so far in advance. That will give NASCAR plenty of time to search for a new primary entitlement sponsor to pick up the baton from Sprint, which did the same thing from Nextel and Winston/R.J. Reynolds before that.
NASCAR was graceful in its response to the Sprint announcement.
In a statement, NASCAR Senior Vice President and Chief Communications Officer Brett Jewkes had this to say:
NASCAR and Sprint have enjoyed a long and productive partnership that has returned significant value to both parties. We understand significant changes within Sprint and the highly competitive business environment it is in has led to a decision not to extend its Cup Series entitlement position following the 2016 season.

The NASCAR Sprint Cup Series is a very unique, premium sports marketing platform with strong momentum, so we are very confident of moving forward in 2017 with an outstanding new partner. In the meantime, we look forward to Sprint's partnership on the best racing series in the world for the next two seasons.
While Tuesday's news was surprising, given today's business climate, it's not necessarily a shock. Sprint has been nothing but a class act, and while it will be sad to see the company go, there's now the excitement to come to find out what's next.
That will be a great race to watch, in and of itself.
Quotes were obtained from media releases by both Sprint and NASCAR.
Follow me on Twitter @JerryBonkowski