Not so long ago, conventional wisdom dictated that college football coaches couldn't compare to those who guided teams in the NFL. Anyone with a coaching resume assembled in the pros, the thinking went, was way ahead of the guys who earned their living on college campuses.
But the dismissal of Charlie Weis this week at Kansas is a timely reminder that simply isn't so.
Weis, despite being Bill Belichick's offensive coordinator for three Super Bowl-winning teams in New England, also failed at Notre Dame before getting his exit papers from the Jayhawks.
He joins a list of notable former NFL coaches who didn't find winning easier at the college level, including Mike Sherman, Bill Callahan, Dave Wannstedt, Chan Gailey, Bobby Ross, Jerry Glanville and, of course, Lane Kiffin. But more on them later.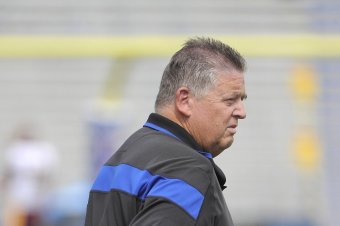 USA TODAY Sports
In the meantime, I'm a big believer that winning at the college level today takes every bit as much blood, sweat and tears as the NFL requires, even if the College Football Playoff doesn't have the same magical sound as Super Bowl.
Why? Well...
Recruiting for blue-chip talent against the entire nation is much tougher than getting exclusive rights to a player via exercising a draft pick.
Reducing scholarships has leveled the playing field some in college, but the goal of parity is a central part of the NFL business plan.
The NCAA, with all of its regulations, is a tougher watchdog than Roger Goodell will ever be.
The college game is more creative these days, as the exploding point totals demonstrate.
And an NFL team can usually reach the playoffs with a 10-6 record and have a shot at the Lombardi Trophy, but two losses in college sends national championship hopes straight to the graveyard.
College chancellors certainly have recognized the value of men who can take their football programs to the top, especially with some studies, as detailed by Elise Young of Inside Higher Ed, finding that gridiron victories translate to increased alumni donations and can even boost a school's academic reputation.
Which coaches have the tougher job?
That is part of why the money—and the accompanying pressure—is getting bigger every year in the college game. When USA Today compiled college football coaches' salaries for the first time in 2006, it found 42 were earning $1 million or more, up from just five in 1999. In 2013, the total-compensation packages for 80 had crossed the million-dollar threshold, per USA Today.
NFL coaches still get paid more than their collegiate counterparts, but the gap appears to be narrowing. And two of the highest-paid professional coaches are making hefty salaries in part because of the reputations they made at the collegiate level.
Former USC coach Pete Carroll, according to CoachesHotSeat.com, is tied for the highest NFL salary with $8 million in Seattle. Former Oregon coach Chip Kelly is tied for fourth on the same list, earning $7 million in Philadelphia.
At the college level, Nick Saban leads the way with Alabama agreeing last June to pay him $6.9 million a year for the next eight seasons.
Texas, according to a book written by Paul Finebaum of the SEC Network, was willing to hand Saban a $100 million deal to jump to the Longhorns.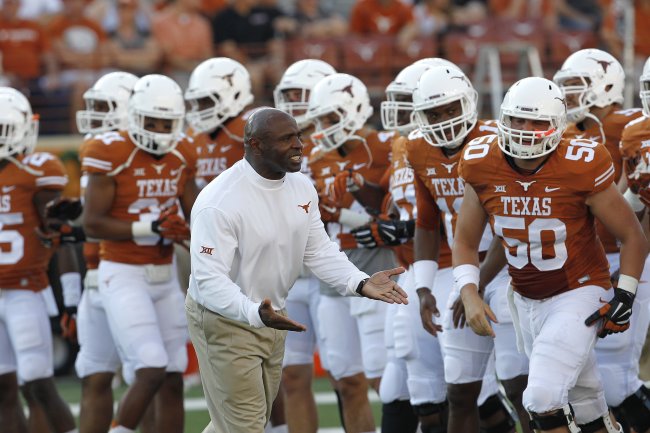 Chris Covatta/Getty Images
Unable to land Saban, Texas found another way to spend big. It gave Charlie Strong $5 million a year to coach plus another $4.375 million in 2014 to buy out his Louisville contract, for a whopping $9.375 million deal that USA Today says is the largest one-year amount ever paid to a coach at a public university.
With money like that to spend, Texas could have gone after the NFL's biggest coaching names, but the Longhorns' decision-makers didn't. And if you believe that money talks, in this case, it shouted that sticking with a coach who had proven ability with college-age players was the wisest course.
An overwhelming majority of colleges agree. Look through USA Today's most recent salary survey of college coaches, from 2013, and there isn't one whose first head coaching job was in the NFL until No. 25, Lane Kiffin.
USC fired Kiffin during the 2013 season, and the year before, he became the first coach in 48 years to have a team voted No. 1 in The Associated Press preseason poll only to have it finish unranked, according to RealClearSports.com.
The belief that college coaches couldn't handle the rigors of the NFL surged when Steve Spurrier resigned from the Washington Redskins with a 12-20 record in 2003. He had been the league's highest-paid coach, with a five-year, $25 million deal. But owner Daniel Snyder's team hasn't exactly wowed the league since then.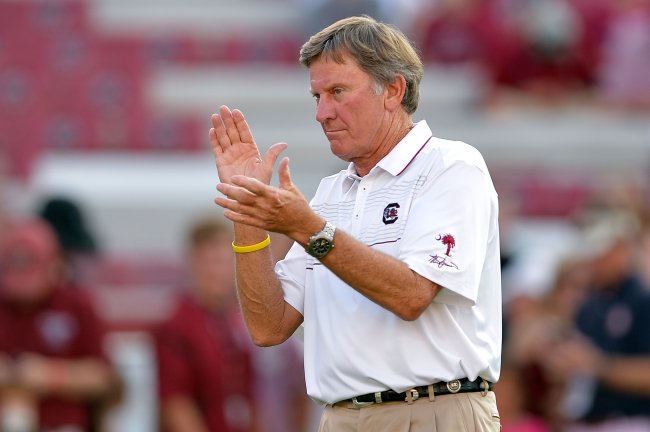 Grant Halverson/Getty Images
Adding fuel to the fire later was Saban's failure in Miami, where he was doomed when the Dolphins decided to trade for Daunte Culpepper instead of sign Drew Brees as a free agent.
But what about those former NFL coaches who were mentioned up top, the ones who found that big wins don't come easily in the college ranks?
Mike Sherman once was at the helm of the Green Bay Packers, but went only 25-25 at Texas A&M.
Bill Callahan, a former Oakland Raiders coach, got the axe at Nebraska in 2007 after going 0-7 against Top 10 opponents.
Dave Wannstedt, who had 11 total years as an NFL coach in Chicago and Miami, resigned under pressure at Pitt in 2010 after failing to get the Panthers into a marquee bowl game in six seasons.
Chan Gailey, once the coach of the Dallas Cowboys, was dumped at Georgia Tech in 2007 after losing six straight to rival Georgia.
Bobby Ross took the San Diego Chargers to a Super Bowl appearance, but his final coaching job ended badly in 2007 after a 9-25 run at Army.
And what about Jerry Glanville, forever famous for telling an errant ref that NFL stands for "not for long" while coaching the Houston Oilers? He too was not around for long at Portland State, where he went 9-24 before quitting in 2009.
Try telling one of those guys that the college game is easy.
Tom Weir covered college football as a columnist for USA Today.