With the road to the Olympiastadion in Berlin long and gruelling, Chelsea are the only English Premier League side who have all the right ingredients to win this season's Champions League.
The journey will have obstacles and Chelsea will face adversity along the way. However, their squad depth and the winning mentality of players and staff will help the team lift the Champions League this season.
Chelsea got off to a flying start against Schalke on Matchday 1, with Cesc Fabregas scoring in the 11th minute. However, Schalke snatched a 1-1 draw with a 62nd-minute goal.
The result did not favour the west London side. In his post-match press conference, Jose Mourinho shared his view on the match, per UEFA.com:
We had more than a couple of fantastic chances to win the game. It is not the best result but it is a result. ... We had so many great situations, but that's football. Defending like they did is also football. In a short competition of six matches, one point is one you get and two you don't.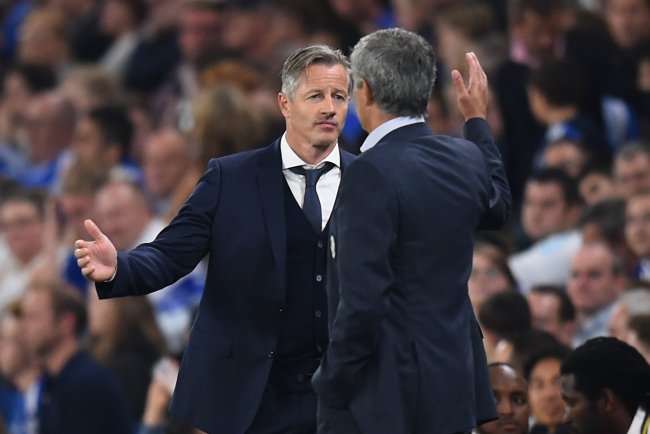 Mike Hewitt/Getty Images
Matchday 1: Wake-Up Call, Chelsea Can March On
As mentioned on UEFA.com, Chelsea dominated the first 15 minutes, with the home side maintaining attacking momentum until Schalke played their way into the game.
Chelsea had 51 per cent of possession and edged total attempted shots—the German team having spurts of attacking momentum.
Filipe Luis started his first CL game for Chelsea and created many chances. His passing accuracy of 94 per cent demonstrated his excellent ability to connect defence and attack.
The other new recruits also showed promising signs. The result did not produce three points, but expect Chelsea to take their chances against Sporting Lisbon on Matchday 2.
Terry, @chelseafc: "The manager stressed at half-time that we looked sloppy late on and not to concede." #UCL pic.twitter.com/EbBBSP0G1g

— Champions League (@ChampionsLeague) September 17, 2014
Squad Depth Increases Title Chances
Chelsea acted quickly in getting their summer transfers completed, and they made a statement with the purchase of Fabregas from Barcelona.
Soon after, Diego Costa arrived for a £32 million fee, closely followed by former Atletico Madrid team-mate Luis.
Chelsea then sold Romelu Lukaku to Everton for a £28 million fee and Demba Ba left for Besiktas before Didier Drogba rejoined Mourinho for another stint at Stamford Bridge. The £10.5 million capture of Loic Remy capped off a great summer transfer window for Chelsea.
In August, John Terry responded to questions on recent transfers from the official Chelsea website:
I knew he was a very good player [Diego Costa] but I didn't realise how good. ... He's a real handful and he can play. He can get it, he can turn, he's quick, he's powerful and more importantly he can score goals. I'm feeling very good about it. ... The manager has added his players this year and we're really looking the part at the moment.
In the past, squad depth has proved extremely important in winning the Champions League.
Chelsea have improved in this area and remain the only English team unbeaten in all competitions this season. Costa has been pivotal to this, scoring eight goals in his first few months at the club.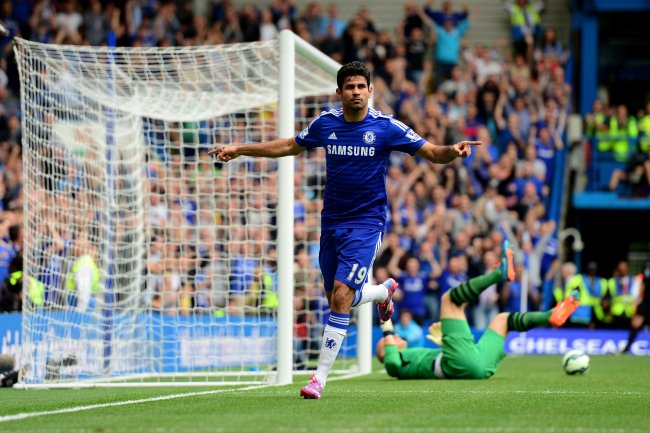 Jamie McDonald/Getty Images
Kurt Zouma has also proved his importance to the cause. He recently played his first 90 minutes for Chelsea, scored a goal against Bolton in the Capital One Cup and gave captain John Terry a much needed rest.
Winnable CL Fixtures
Chelsea's fixture list shows promise, but they must demonstrate more potency in attack on Matchday 2. They face a confident Sporting Lisbon side that secured a point against Porto over the weekend.
Chelsea will look for three points against Sporting to push them above Schalke in Group G.
Mourinho has acknowledged that Portuguese sides always provide a stern test. However, Chelsea can take confidence from their performance in the 3-0 win over Aston Villa.
Matchday 3 and 4 sees Chelsea face off against Slovenian minnows NK Maribor, home and away. This presents as a great opportunity to pick up six points before the reverse fixtures against Schalke and Sporting.
If Chelsea can produce results against Sporting and Maribor, they put themselves in a fantastic position to qualify for the round of 16.
Group G: A very good draw for Chelsea. Jose Mourinho will be happy #ChampionsLeagueDraw http://t.co/CMfOZKzNVZ pic.twitter.com/Z340T71uKq

— SkySportsCL (@SkySportsCL) August 28, 2014
Obstacles to Overcome
To win the Champions League this season, Chelsea must move ahead of their direct Premier League rivals, keep players fit and implement a squad-rotation policy during their packed schedule.
Displayed in the loss to Borussia Dortmund, Arsenal's defence looks frail, meaning they must score more goals in order to progress.
As recorded on UEFA.com, Arsenal, in the past four seasons, have failed to progress past the round of 16 in the Champions League.
With Liverpool still finding their feet after the sale of Luis Suarez, it may take another season for them to have an impact in the competition.
As mentioned on UEFA.com, Manchester City have only moved past the group stages once—last season. They are Chelsea's main Premier League rival, but can they progress?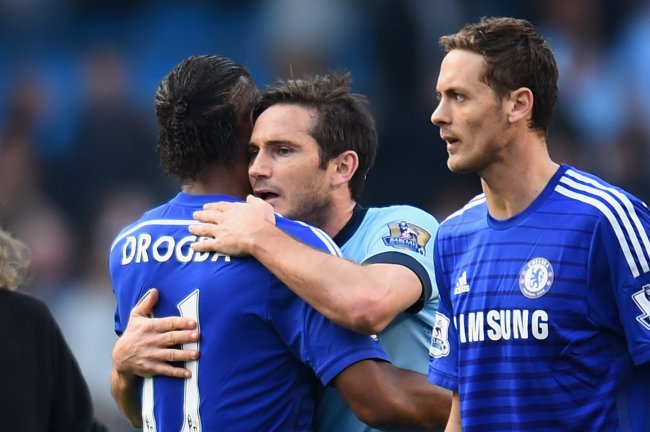 Shaun Botterill/Getty Images
Chelsea still look the more promising, with Mourinho having won the Champions League with Porto and Inter Milan. Key players also remain from the 2011/12 triumph in Munich, providing necessary experience in winning the competition.
Keeping core players such as Terry, Fabregas, Costa and Eden Hazard fit will require squad rotation to ensure proper recovery for the remaining Champions League matches.
Mourinho showed his desire to rotate the squad in the midweek Capital One Cup victory against Bolton.
Future Group Winners: Strong Title Contenders
Chelsea have come to expect victory and in the past have ground out results. They have a habit of clinching a 1-0 or 2-0 win in key matches.
Chelsea should win their remaining Group G matches. Keeping in mind that every opponent can cause problems, Chelsea have every chance when they face Maribor, Sporting and Schalke in the remaining games.
The summer additions of Costa, Fabregas, Luis, Drogba and Remy have enormously improved Chelsea's chances. The recent statistics relevant to direct Premier League rivals also enhances this fact.
Have the sales of high-profile players David Luiz, Ba and Lukaku improved or hindered their prospects? Can they win the Champions League? Mourinho's decisions could prove a masterstroke.
By identifying and implementing players with the appropriate characteristics to fit into his 4-2-3-1 system means positive results can come more easily.
As recently as two years ago, Chelsea claimed the Cup on the back of a defensive approach. They have done it before, and this time, they have a better squad to do it again.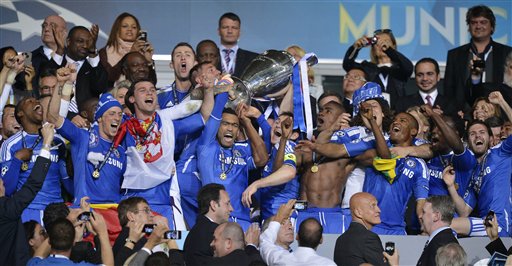 Martin Meissner/Associated Press