The Bowl Championship Series was in the first year of determining a No. 1 vs. No. 2 matchup for the national championship, and it looked like it wasn't going to work.
Heading into the final week of games in 1998, Tennessee, Kansas State and UCLA were all undefeated, and if all three won, someone was going to get left out.
A reporter and statistician named Jeff Sagarin, the math whiz from MIT who helped come up with the strength-of-schedule portion of the BCS formula, spilled the beans.
"If all three win, Tennessee's out," Sagarin said by phone from his home in Bloomington, Ind.
In Birmingham, Ala., Southeastern Conference commissioner Roy Kramer and media relations director Charles Bloom, the other two people mainly responsible for developing the BCS formula, were aghast at Sagarin's lack of public relations savvy.
"Roy called me and told me I needed to keep my damn mouth shut," Sagarin remembers.
Sighed Bloom: "It made for a tense week at the office. The first year of the BCS system we developed, and an undefeated team from our conference was about to get left out."
As it turned out, UCLA lost to Miami, Kansas State lost to Texas A&M in the Big 12 Championship and Tennessee beat Mississippi State in the SEC Championship.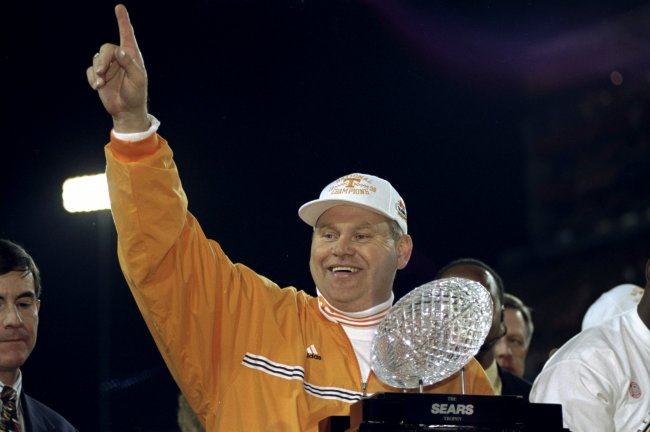 Vincent Laforet/Getty Images
The Vols capped an undefeated season and claimed the national championship by beating Florida State in the Fiesta Bowl.
Order was restored. Controversy was temporarily averted for the BCS.
The BCS method of selecting a national champion ends a 16-year run this year, with college football going to a four-team playoff in the 2014 season with participants selected by a 13-member committee.
Kramer, Sagarin and Bloom won't be a part of the new system, but the one they came up with way back in 1998—largely criticized, reviled, loathed and rarely praised—ruled college football for longer than even they thought possible.
They are the trio who deserve most of the credit or the blame for coming up with the BCS: The wise, old commissioner, viewed as old school but more visionary than he was given credit for; his able assistant with a background in public relations; and the Yankee numbers-cruncher with a degree from MIT and a smart mouth.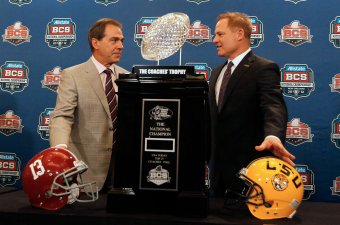 Kevin C. Cox/Getty Images
Things would smooth out over the years as their selection formula, based on a composite of human polls and computer rankings, was tweaked, modified and evolved as needed. Whatever you think about the BCS system, the fact remains that it directly contributed to college football finally adopting a playoff format.
Personnel from other conference offices would become more involved as the other conference commissioners took their turns as BCS commissioner after Kramer's original two-year hitch.
That first year, Kramer, Bloom and Sagarin were test piloting college football's new selection system by the seat of their pants, a trio of Flying Wallendas walking a tight rope over a chasm of critics with no safety net.
None of the three will ever forget it.
On July 30, 1998, Kramer was sitting at the back of the hotel ballroom that served as the gathering place for SEC Media Days, where the league's head football coaches talked to the press about their teams and the upcoming season.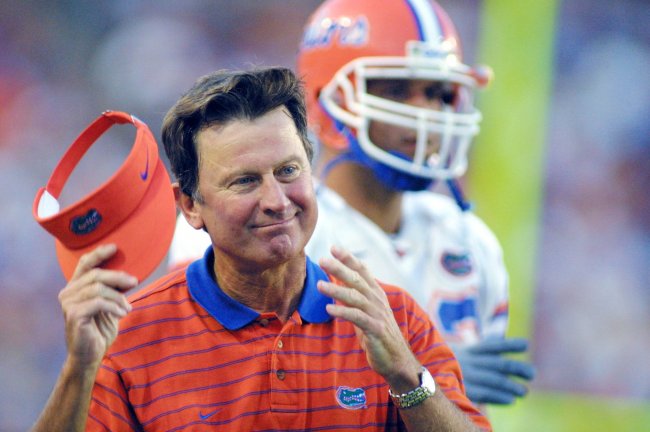 Scott Halleran/Getty Images
At the podium was Florida coach Steve Spurrier, weighing in on the new BCS system, fully aware that Kramer, the man most responsible for it, was in the room.
"I think it's so good that they ought to take it to basketball, baseball, tennis, golf and make them all go through it," Spurrier said. "I never understand why we're the only sport in the world that doesn't have a playoff system. I can't figure it out.
"Why we don't get 16 teams and start playing at the end of the season just amazes me," he continued. "We keep doing it the old way. This is a fancy way of doing it the old way. At least it's better than what we had in the past. At least everybody in the country is eligible to get to that game."
Kramer never turned a hair. He knew from the moment he began to develop the BCS that criticism—even from members of the conference he governed—was sure to follow.
The BCS started from ongoing dialogue between the conference commissioners.
"What we were trying to do was strengthen the bowl selection process a little bit," Kramer said. "So we began to look at ways to improve matchups and the bowls, and in that discussion, someone said, 'Well, why can't No. 1 play No. 2 someplace?' So that became part of the discussion as we began to look at how we can improve the selection process."
The commissioners decided to let Kramer carry the ball on this one. Kramer decided he would need help.
In 1997, Charles Bloom was 35 years old and in Year 3 of a 17-year run as an associate commissioner of the SEC, serving as director of media relations.
"Just by happenstance, I was in Commissioner Kramer's office and he said, 'Stay and listen to this conference call of the commissioners,'" Bloom said. "They felt pretty good about where they were and then they got to talking about how they were going to select the teams. The two major polls were the Associated Press Poll and the coaches poll. The writers (AP) didn't trust the coaches, and the coaches didn't trust the writers.
"I mentioned to the commissioner that I may have something as a baseline that we could use," he said. "We talked about having two buckets at the beginning—the subjective and then the computers. So we started there as a baseline."
Bloom remembers working long hours on the project.
"We took the shell of what we had and researched the 10 previous years on how it would have affected the matchups," Bloom said. "If we came up with what we thought might be issues, we would talk about it and make any changes we might need to make. We did that by hand."
Then they decided to add a strength-of-schedule component. Kramer and Bloom were in agreement that the one already in use by the NCAA was insufficient.
Kramer knew exactly where to turn.
Jeff Sagarin was a well-established figure in the world of sports statistics when Kramer sought his help. After all, Sagarin's computer rankings of college basketball teams were already a fixture on the sports pages of USA Today.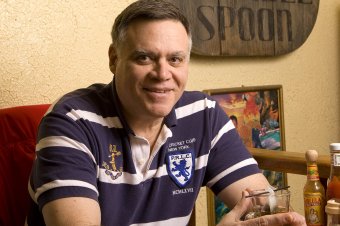 Jeff Sagarin may have been the most difficult of the BCS founding fathers, but he was also arguably the most important.
"I got a phone call from Roy Kramer," Sagarin said. "He had met me initially in 1988 during the Dodgers-Oakland A's World Series. He remembered me. He called me and said, 'Hey, we're doing this thing called the BCS, do you want to be a part of it? We're going to have a computer rating.' I said, 'Yeah, sure, be happy to.'"
Kramer wanted Sagarin to develop a strength-of-schedule formula that ignored comparative scores. He didn't want a system that would encourage teams to run up the score on an opponent to enhance their standing in the rankings.
"He was asking me to ignore a huge amount of relevant data by throwing out the scores," Sagarin said. "I said I could do it, and I did, but I felt it was flawed because of it."
The BCS was introduced in a national conference call with the media in June of 1998.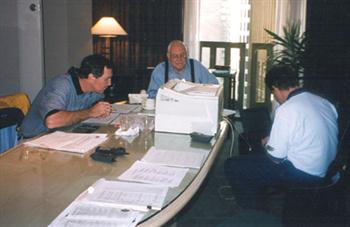 Southeastern Conference
Armed with their new system, Kramer, Bloom and Sagarin began the process of finding out if it was going to work.
"It was run out of [the SEC] office," Bloom said. "On Sunday, the numbers would come into our office. I would do mine handwritten. Sometimes I would get an email from the commissioner at 3 a.m. We were heavily invested, time-wise."
The relationship between Kramer and Bloom ran smoothly. The one between Kramer and Sagarin was often strained.
"What I remember with lots of fondness is that first year, he and Charles Bloom were working the numbers on their respective kitchen tables every Sunday," Sagarin said. "I'd have lots of conversations with Roy. I was an incredibly obnoxious jerk that first year. If I said I was anything other than obnoxious and a jerk that first year, it would be inaccurate. The way I talked to the press, the statements I would make...
"I just know that each week, I'd get a call from Roy and the first 30 seconds would be Roy screaming at me to keep my goddamn mouth shut," Sagarin continued. "The media would be going to him saying, 'Did you hear what Sagarin said?' Roy would say, 'You're killing me.' But he couldn't keep it up. He'd start laughing and we'd have a great conversation."
Sagarin said he and Kramer developed a close relationship that exists to this day.
"I'll say this about Roy Kramer—I learned from him," Sagarin said. "I don't usually say that; I'm so obnoxious. But I felt like I was at the master's knee, learning the secrets of life. Like he was Kung Fu and I was the grasshopper. He told me, 'Jeff, you've had some scrutiny, but you're going to encounter scrutiny like you've never faced before. And I'm going to tell you something. When the press is covering a phenomena when they, the press, cannot dictate the outcome, they get very angry. And you will be bearing the brunt of that anger. Just be ready for it.' He was right."
The BCS has certainly had its controversial moments.
In 2003, Oklahoma had been ranked No. 1 nearly all season, but the Sooners lost to Kansas State 35-7 in the Big 12 Championship. Even though Southern Cal jumped to No. 1 in both the coaches and the AP polls, Oklahoma remained No. 1 in the BCS rankings and played No. 2 LSU for the championship. LSU would win the game and were named BCS champions, even though AP voted Southern California No. 1.
An undefeated Auburn team got left out of the championship game in 2004, despite finishing the regular season No. 2 in both the Associated Press and the coaches polls. The Tigers finished third in the BCS standings, behind Southern Cal and Oklahoma, with those two teams playing for the championship.
There have, however, been positives to the sometimes volatile BCS system.
Most importantly, it stimulated more interest in more teams in college football. Suddenly, teams such as Boise State, Hawaii and Louisville began earning spots in BCS bowls that were normally reserved for college football's bluebloods.
Additionally, all regular-season games became relevant, even between teams with losing records, because their performance might impact the strength of schedule of a highly ranked team.
"I think the BCS has proven highly successful," former Big East and BCS commissioner Mike Tranghese said. "I think the effect it has had on the popularity of college football is unprecedented. The growth of college football since the creation of the BCS has been unparalleled. But people have been yelling and screaming about a playoff for a long time. This is what they want, and this is where we're at."
As for Kramer, Bloom and Sagarin, they're content with the role they played in the BCS.
"It helped my career," said Bloom, now a senior associate athletic director in charge of external affairs at the University of South Carolina. "It was a learning process for me. I was given an opportunity by Commissioner Kramer that not many people get. There were tough times. We were getting hammered, but at the end of the day, there was one game that put No. 1 versus No. 2 together. College football had never had that. To me, it was the next step."
Kramer, now retired and living near Knoxville, Tenn., is proud of the system he developed.
"I think it worked far better than we anticipated it working," he said. "It did what we wanted it to do. It elevated the college game. It kept the bowls involved. And the bowls are very important to college football. Go back and look at it. In most years, the BCS put a one-and-two game together that would have never occurred under the old system."
As for Sagarin, he still lives in Bloomington, Ind., and continues to produce his rankings for USA Today, as well as dabble in other statistical projects.
"I think Roy Kramer has been proven correct," Sagarin said. "The BCS made college football a very relevant sport. It used to be more a regional thing. On Saturday, there wouldn't be that sense of intensity. Now, I think it has almost gotten too big. Websites talking about, 'Will this team rise or fall?' How will these results affect the computer rankings? People are going crazy. Life becomes too big. Kramer has proven a visionary in that this process would suddenly make college football become very interesting every weekend."
And what does Sagarin think of next year's system?
"Good luck to 'em," he said. "They won't have Jeff Sagarin to kick around anymore."
All quotes obtained firsthand unless otherwise indicated.