The Official World Golf Rankings need a mulligan.
Actually, they need the whole nine yards: upgrade to a tech-savvy set of clubs, a fresh pair of shoes and a brand new wardrobe (hopefully not inspired by Rickie Fowler). And a hat.
Look, no system is perfect, but the flaws embedded in golf's world rankings have become egregious to the point of distorting the reality of today's golf landscape.
The rankings are purely mathematical; a formula computes player performance week in and week out and rewards points based on finish. The larger the event (majors and world golf championships), the more points golfers can earn.
Seems simple enough, but factor in the nuisances of the rankings, such as how they're based on a rolling two-year period of results. Just ask Rory McIlroy, currently ranked third in the world, who continued to accumulate points up until last month for his U.S. Open victory at Congressional—in 2011!
A look at the current top 10 ranked golfers in the world

| | |
| --- | --- |
| 1 | Tiger Woods |
| 2 | Phil Mickelson |
| 3 | Rory McIlroy |
| 4 | Adam Scott |
| 5 | Justin Rose |
| 6 | Matt Kuchar |
| 7 | Brandt Snedeker |
| 8 | Jason Dufner |
| 9 | Graeme McDowell |
| 10 | Henrik Stenson |
http://www.officialworldgolfranking.com/rankings/default.sps
Unfortunately for Rory, he's the punchline of too many rankings-related jokes.
The OWGR makeover is long overdue and one that sports fans across the spectrum were blinded by for far too long.
The reason for our collective oblivion? Tiger Woods.
He's defined the modern age of golf as the world's No. 1 ranked player, first perched atop the rankings in June 1997, and then from August 1999 to September 2004, a span of 264 consecutive weeks. Woods again ascended the rankings in June 2005, where he'd stay until October 2010, a span of 281 weeks, to be exact.
Do the Official World Golf Rankings need a makeover?
Woods mesmerized sports fans for more than a decade. His dominance at the time emanated a feeling of permanence.
Since 2010, however, parity has taken golf by storm. The World No. 1 ranking has been up for grabs, changed hands multiple times and along the way exposed a puzzling reality of this fundamentally flawed system.
Consider how the current OWGR structure makes upward mobility extremely accessible (see: Jason Dufner jumped 13 positions into the top 10 after his PGA Championship victory, now No. 8) for players who perform well. Movement down the rankings, however, does not apply in the same way.
Enter Rory McIlroy.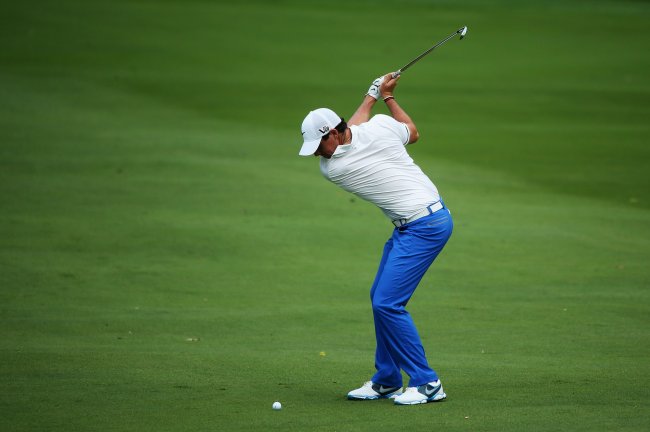 Andrew Redington/Getty Images
Coming off his most successful season as a professional in 2012—six worldwide wins, including a major championship victory and a bevy of top-10 finishes—McIlroy's had perhaps his worst season in 2013. It's gotten to the point that these days we are thrilled if McIlroy makes the cut.
Despite his miserable season, McIlroy has only fallen two spots in the rankings, from first to third.
Any Zoolander fans out there? "I feel like I'm taking crazy pills!"
There's no sense in McIlroy's ranking. What good are these rankings at all if a golfer's current play is not reflected in the ranking?
And how must Adam Scott feel? Stuck behind McIlroy at No. 4, Scott is a legitimate Player of the Year candidate after winning the Masters, finishing in the top five at the British Open and PGA Championship and carding 12 consecutive made cuts in a row this season.
Yet he remains one behind McIlroy, the 2012 POY and the likely 2013 DOY (Dud of the Year). Purely by viewing these rankings, Scott is received in the public eye with negative reception as a player who's less talented than McIlroy.
Scott deserves to be No. 3 at the very least, while McIlroy shouldn't be in the top 20.
Andrew Redington/Getty Images
Among the most pressing issues regarding these rankings is the fact that the golfers themselves, for whom the system was built, can hardly explain the ins and outs of the rankings.
As Luke Donald admitted to ESPN's Gene Wojciechowski last season, he's no mathematician. "I don't know how to work these things out. When I play golf, I don't really look at the world rankings. I don't try and calculate the points."
Donald has company in his confusion over the rankings, joined by the 2012 Masters champion, Bubba Watson.
After last year's Arnold Palmer Invitational, Watson was utterly perplexed when his impressive share of fourth place at one of the year's most prestigious tournaments sent him down in the world rankings from 16th in the world to 18th. Huh?
One final example ought to do it, although there are countless mind-boggling moments of the OWGR. In April of 2012, Luke Donald, the world No. 1 at the time, finished 37th at the RBC Heritage, a tournament that Rory McIlroy, world No. 2, did not participate in.
Directly after that event, Donald was bumped to No. 2 while McIlroy, all the way from his home in Florida, without taking a single swing, was promoted to the No. 1 ranking.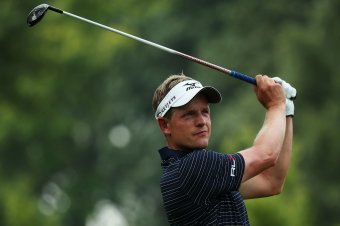 Andrew Redington/Getty Images
Without there being a shred of logic involved in that scenario, Jason Sobel of the Golf Channel found at least some clarity.
It's all about divisors. In the case of McIlroy passing Donald, young Rory's divisor dropped from 50 events during the rolling two-year calendar to 49, though his total number of points largely remained intact, meaning his average points – the final number used to determine world ranking status – actually increased not despite his week off from work, but because of it.
Did that register with you? Because I had to read it nine times before understanding.
So if I don't get it, you don't get it, and the players don't get it, why is it still governing the game of golf?
Throwing out the entire system is not the solution. However, any solution needs to begin with erasing the two-year rolling period. Ideally, that aspect of the system would run like the Fed-Ex Cup, which brands the beginning of each new season a blank slate. That way, everyone is on equal footing and the players who've been most consistent and successful will clearly be atop the rankings.
From there, let's keep it simple: Give wins the most value, followed by finishes in the majors and world golf championships. If that were the case, it's likely that Tiger Woods and Phil Mickelson would still hold the No. 1 and 2 spots in the current rankings. But I can assure you that McIlroy and a host of other players would find themselves further down, with good reason.