The 2013 Temple football team is comprised of 85 warm-blooded, egg-laying vertebrate (class Aves) with feathers, wings and a beak that can turn almost 270 degrees.
This comes in pretty damn handy when an offensive lineman needs to scream, "Look out!" after missing a block, which generally sums up Temple football.
OK, perhaps I jest.
In actuality, Temple University's football team is nicknamed the Owls, but it's a name born from Temple's early days when it was a night school, not because the team lays eggs—even though it lays eggs. The eggs are euphemistically called "football games."
So replace your naïve visions of half-crazed 15-pound birds with bulging eyes and razor-sharp beaks attacking in angry flocks that drown out the very sun. Insert an image of a few dozen well-organized but poorly dressed 112-pound nerds with large glasses sternly shushing your team into submission.
Regardless of your mental picture, you get my point: Temple football has been, for the most part, slightly less than intimidating.
The 2013 version of Owl football should live down to its historical standards.
A Short History of Temple Football
After going 14-80 in the Big East Conference from 1991 to 2004, Temple football's noncompetitiveness and poor fan support, and its hailing from an institution that could care less about little details like a football field, caused the Big East to expel the Owls at the end of the 2004 season.
Despite the road bump, after head coach Al Golden restored the Hoot with an 8-4 record in 2010, the Big East invited the Owls back into its nest.
Predictably, Golden jumped to big money at the U the first chance he got. Under second-year coach Steve Addazio and a 1950s-style offense, the Owls returned to the Big East in 2012 with a resounding thud, turning in a 4-7 year that was even more unimpressive than it sounds.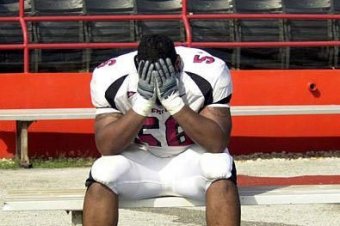 The four wins were against FCS Villanova and three losing teams with a combined 10-26 record.
Overall, teams lit up the Temple D for over 31 points a game, as Big East teams ran over an undermanned Owl defense for almost 200 yards a game.
Fun fact: In a cameo appearance at running back for Pitt, my 91-year old mom ran for over 130 yards against the Owl front seven in the first quarter before her hip slipped out on her and the whiskey took over.
As bad as the D was, the Owl offense worked hard to be just as unimpressive. In its last five losses against Big East competition, Temple's run-first, archaic offense got stoned for less than 15 points per game.
In a rare strategic move for modern college offenses, Addazio and his offensive staff managed to be both boring and ineffective.
Capitalizing on the downward momentum of a large boulder going over a cliff, the Owls finished out the last five games against Big East foes by dropping each contest by a modest average of 25 points per outing.
By the end of the year, the 68,000-plus capacity Lincoln Financial Field was seeing Temple crowds of around 22,000, consisting of around 223 friends and relatives of the team plus 21,777 drunks that couldn't get Eagles tickets but desperately needed somewhere safe to drink.
Frankly, if you watched Temple football in 2012, you needed to drink.
Fun fact: You also needed a drink if you were an Eagles fan.
Overall, the main problem was that Temple football just didn't have the athletes to consistently compete in the Big East, prompting head coach Steve Addazio to take his limited 2011 success and bolt for the Boston College job.
2013 Temple Coaching
After Addazio masterminded his exit, Temple turned to former Al Golden assistant Matt Rhule to right the ship.
Unfortunately, Rhule's ship is short a few oars, sails and possibly an engine of any sort.
But that's OK, because his predecessor, Addazio, built a power ground offense, while Rhule historically runs a pro-style offense, although his new offensive coordinator, Marcus Satterfield, runs a spread.
Do not be surprised if all of these offensive schemes are run concurrently on any given play, backed by a lot of indecipherable yelling by the coaching staff.
Fun fact: According to their bios—there isn't a coach on Temple's staff that has ever been the head coach of a football team, though several have stayed at a Holiday Inn Express.
2013 Temple Offense
On the sort of positive side, the Owl roster is not bereft of experienced players, with eight starters returning on offense.
On the down side, when you're as bad as Temple was in 2012, having lots of people back is not such a good thing.
For example, they return senior quarterback Chris Coyer from a run-based system that saw him net 444 yards rushing but only 946 passing due mostly to throwing mechanics that compare favorably with a duck being electrocuted.
Coyer has already been replaced as the starter after spring practice by junior Connor Reilly, who is rumored to be able to hit a barn with a football, giving him a leg up on the rest of the QBs on the roster.
Fun fact: Connor Reilly threw one pass for 13 yards in 2013 for a QB rating of 209.2 (way better than Everett Golson's rating of 131.0).
The Owls' leading rusher, Montel Harris, and his 1,054 yards rushing are gone, replaced by lots of guys not named Montel, which is pretty much all the coaching staff knows about its remaining running backs.
Wide receiver Jalen Fitzpatrick, who is 5'11" and 180 pounds, had 30 catches for 363 yards to lead the Owls in receiving for 2013. Just as a point of reference, the Irish had four players who had more yards receiving than the Owls' leading receiver, including running back Theo Riddick.
As a big plus, Temple has a boatload of tight ends on its roster, although the only one that has shown he can actually catch passes (Cody Booth), may be moved to tackle in the fall. Go figure.
In the trenches, four of five offensive linemen return, although whether they'll be able to pass or zone block in the new schemes will be a mystery to us all.
On the bright side, after evaluating the Owls' awesome offensive potential, Temple's Board of Trustees is contemplating saving some big bucks by installing a scoreboard that only needs one digit under the home team.
2013 Temple Defense
Amid the seven starters who return from a defense that allowed over 30 points per game, there is not much to brag about.
The defensive ends are mostly a question mark. Temple has senior end Sean Daniels (17 tackles, 3.0 sacks), a collection of younger personnel who aren't shaving yet, and not much else.
Along the inside, the Owls return a decent set of seniors in Shahid Paulhill, Kamal Johnson and Levi Brown, plus a slew of underclassmen.
Behind the front four, Temple should get solid production from its linebackers. Sophomore Tyler Matakevich (101 tackles) and sophomore Nate Smith (75 tackles, 3.5 sacks) can ball.
Senior Blaze Caponegro (30 tackles, 2.0 sacks) starts on the strong side, and his name is Blaze.
Nothing can top that.
In perhaps its one area of hope for the defense to build around, the Owls have quality depth throughout the at linebacker.
The defensive backfield? Not so much.
Senior safety Abdul Smith was hurt in spring ball and may not be ready for a while. Safety understudy Chris Huston might start, might not—doesn't matter.
At the corners, senior Zamel Johnson (23 tackles) and junior Anthony Robey (41 tackles) are experienced at being flamed and apologizing to the team in postgame interviews.
Fun fact: The entire defense only had four picks all year (this fact is fun if you are a college offense).
This is a defense that has a lot of liabilities that typically get run over, unless opposing offenses get bored and throw over them too.
For the most part, Temple's biggest problem on D is that it doesn't have the talent to contain good college offenses, and throwing a new defensive coordinator in the mix for 2013 is likely to confuse players who weren't all that good when they knew what they were doing.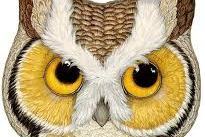 Summary
The most impressive thing you can say about Temple football is that Bill Cosby played for the program in 1962. After that, it's been pretty much all downhill.
In general, for 2013, Temple appears to return just the right combination of novice coaches, lack of continuity, ill-fitting personnel, inexperience and talent-challenged skill players to look just below average if they overachieve in a number of areas.
Any way you look at it, Temple doesn't have the horses to play the Irish head-to-head and will be playing on the road in its opener, with an entirely revamped coaching staff and a new scheme on both sides of the ball.
This game should be a glorified scrimmage and, ideally, an opportunity to kick the tires on the backup QBs to see what they have in the tank.
If Notre Dame wins by anything less than 25, it is likely my mom will destroy what's left of the house, and I wouldn't blame her.