Before June 2, 2013, Tiger Woods didn't look like he'd win a single major championship—he looked like he'd win a bunch.
He'd won four of his first seven PGA Tour events. He ranked No. 1 in strokes gained-putting, scoring average and FedExCup points.
If he walked on water, I don't think anybody would've been surprised. He'd once again captivated the sports world by devouring his competition with the ease and resolve that was once standard for Woods.
Since June 2, Woods has tied for 65th at the Memorial, tied for 32nd at the U.S. Open and suffered an elbow injury along the way that sidelined him from competition for nearly a month. The most compelling question on the precipice of the 142nd Open Championship is after a sizzling start to the year, how much credence do we pay to Woods' recently poor performances and recovering elbow, and what are realistic expectations?
The answer: Woods has all the tools, mentally and physically, to win at Muirfield, and anything less will be a disappointment.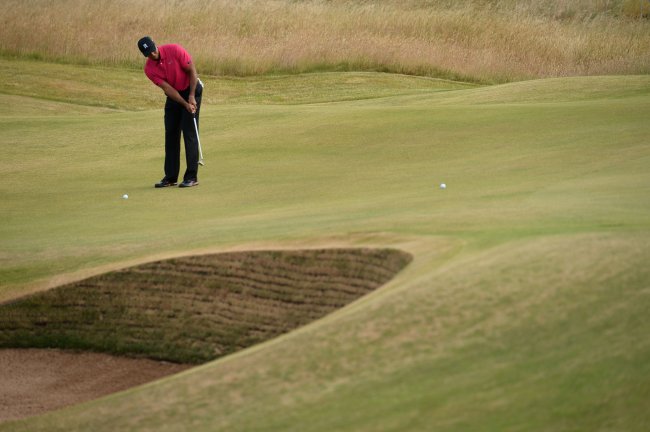 Stuart Franklin/Getty Images
He's the 7-1 favorite for a reason
On the surface, you see the 14 major championships, the four victories this season and the world No. 1 ranking, and it's hard to surmise anything other than Woods being the favorite (via Golfodds.com).
But there's far more evidence to bolster Tiger's chances at a fourth Open Championship victory.
Woods is a three-time Open champion—at Royal Liverpool and St. Andrews twice—on courses that have played in the classic, firm and fast links style. Take a guess at how Muirfield is playing—extremely fast and firm, just how Woods likes it.
He has a penchant for hitting long irons and fairway woods off the tee, and for having an array of shots in his arsenal amidst the windy, links conditions. Shot-making will identify the winner at Muirfield, and it's one of Woods' most dynamic attributes.
Expect Woods to be a contender going into Sunday.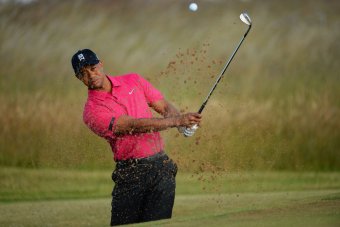 Stuart Franklin/Getty Images
Woods relishes historic company
Take a brief look at the winners at Muirfield, and you'll notice they all have Hall of Fame credentials. From Tom Watson and Gary Player to Jack Nicklaus and Nick Faldo, Muirfield has one of the most distinguished lists of winners of any golf course in the world.
What they all share is an elite shot-making ability: hooking the ball against the wind, fading the ball with the wind, playing the ball under the wind.
Although Woods has been breaking records since he was a toddler, he's yet to crack Muirfield's code.
Eleven years ago, Woods was two shots off the lead at Muirfield when a storm of epic proportions pummeled the golf course as he struck his first tee shot in the third round. The best golfer on the planet was lucky to shoot 81 that day, eventually leading to a tie for 28th in the Open Championship and the worst single-round score of Woods' career.
This year, Woods looks to make a different kind of history by joining an exclusive club. The winning ingredient will be navigating the golf course with an array of golf shots that can combat the wind. Remember, Muirfield is designed in a loop, so players will face every conceivable wind condition.
Expect Woods to conquer the Scottish winds and execute with poise.
Will Tiger Woods win the Open Championship?
Stats don't lie
Driving Accuracy: 78th
Greens in Regulation: 44th
Strokes Gained-Putting: 4th
Scoring Average: 1st
Woods' performance statistics put him in excellent position to contend at Muirfield. His accuracy off the tee has been most impressive this season, considering he ranked 53rd in 2012 and 186th in 2011. Factor in the hard, rolling links style and we may see Woods hit far fewer drivers and many more long irons and fairway woods for his patented "stinger," meaning more fairways.
But the old golf adage, "Drive for show, putt for dough," never rings truer than in a majors—bulletproof short game wins majors.
Woods' touch around the greens was nearly unrivaled in his first seven events of the season. However, pedestrian performances followed at Memorial and the U.S. Open, where he dealt with an elbow injury that caused a noticeable lack of touch scrambling (ranks 117th on Tour). Woods' ability to get up and down and gauge Muirfield's greens speed and break may be the deciding factor in winning his 15th major.
Expect Woods to dismantle Muirfield's fairways and meticulously handle its greens.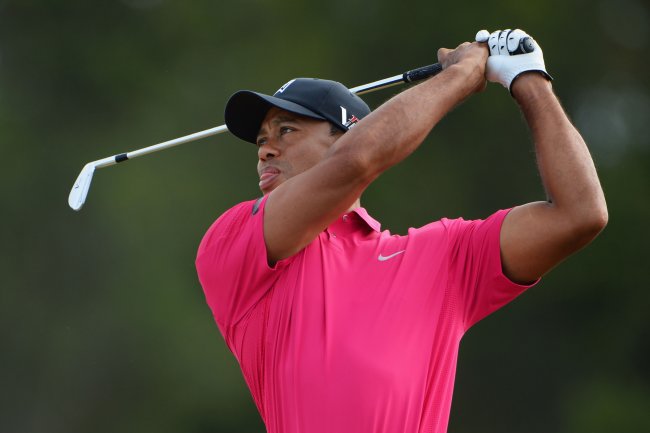 Stuart Franklin/Getty Images
Woods doesn't care about anything but winning
Woods couldn't care less that 18 of the last 19 major championships have been won by different golfers.
He couldn't care less that Adam Scott and Justin Rose, two immensely talented players over the last decade, finally broke through and won majors this year.
He couldn't care less that Phil Mickelson is surging after a T2 at the U.S. Open and a victory on the Scottish Open links.
He couldn't care less that his elbow was inflamed and led to a pair of poor performances.
All that matters are W's.
That's the ruthless side of Woods that may very well be the lethal ingredient to his legendary career, and simultaneously his undoing in the majors over the last five seasons.
He's boiled the entire arduous process of competitive golf down to a single thought—winning. That mindset has the capacity to block out anything and everything that doesn't involve reaching that goal.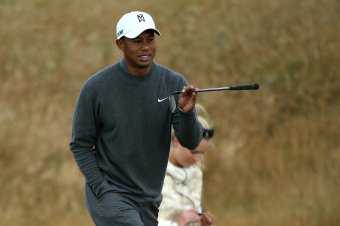 Andy Lyons/Getty Images
Tunnel vision.
But at the same time, being that one-dimensional and hyper-focused may not be sustainable. Woods has now gone 20 majors without a victory. While he remains the biggest threat every time he tees it up, there may be room for adjustment.
Woods understands the slings and arrows of outrageous fortune that lie deeply embedded in golf. Even the best strategy can go awry, like it did at this year's Masters. However, everything about this Open Championship at Muirfield—the course design, history and the rest he's had—is playing to Tiger's favor.