The Detroit Tigers have been streaky all season. Because of this, there are already rumblings that the Tigers will try and improve their team.
Whether that means a trade or some other move remains to be seen, but it should be a very interesting upcoming few weeks for Tigers fans.
Rumors and speculation don't usually start up until late June before the July trade deadline, but there is already some buzz circulating.
Even though the season is still young and the front office should hold steady until closer to the trade deadline, that doesn't stop writers and fans from speculating on how the Tigers can improve.
Let's take a look at some of the hot topics regarding the Tigers.
Tigers looking for bullpen help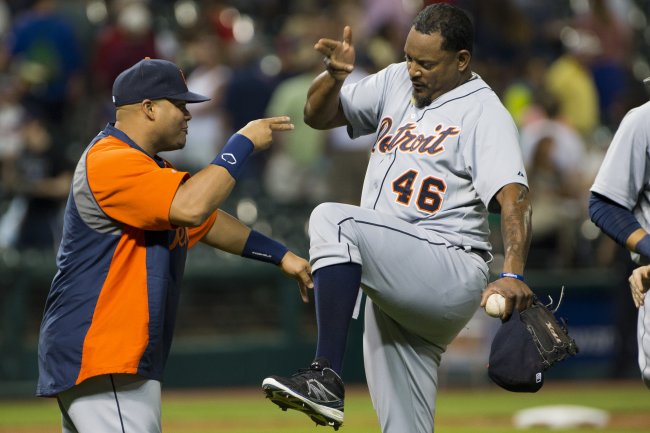 Jason Miller/Getty Images
CBS Sports' Danny Knobler reported on May 16 that the Tigers were actively looking to improve the bullpen:
The Tigers remain concerned enough about their late-inning relief that they're still "looking hard" for help on the trade market, according to a source who speaks regularly with Tigers management.
Before fans get excited and jump to the conclusion that the Tigers are potentially focusing on a veteran closer, Knobler throws cold water on that theory. He admits that he's not sure what area of the bullpen the Tigers are targeting:
It's not clear yet whether the Tigers are focused on any one target, and it's not even clear how many true difference-making relievers will be available on the trade market this summer. The Tigers searched the market in spring training, before determining that they didn't like what was available then.
Knobler is one of the more dialed-in national writers regarding the Tigers organization, since he was a beat writer at MLive.com for several years.
Do the Detroit Tigers need to make a trade to improve their bullpen?
However, while I don't doubt Knobler's sources, I can't see Tigers general manager Dave Dombrowski willing to give up any valuable assets for a reliever in May or June that may or may not be better than the pitchers currently in the bullpen.
Regardless of what I think, if there were only one area that the Tigers could address during the season, it would be a safe bet to assume that the bullpen is high on their wish list. The Tigers currently are 17th in the major leagues for their bullpen ERA, which is 3.85. Even worse is that the bullpen's win-loss record is 4-8. With numbers like that, the Tigers will struggle throughout the course of the season.
Could Alex Avila be sent down to the minors?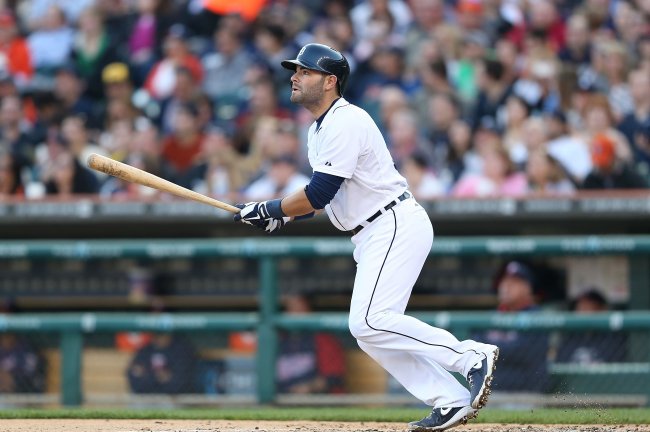 Leon Halip/Getty Images
If there is any glaring weakness in the lineup, there is only one candidate: Catcher Alex Avila.
Avila, who was an All-Star in 2011, struggled last year and has been arguably even worse in 2013. He is currently hitting .174 and looks frustrated at the plate. While Avila is still strong defensively, that hasn't stopped speculation that he could be sent to the minors soon.
On May 22, the Detroit News' Lynn Henning wrote a column suggesting that if Avila doesn't show signs of improvement, then the Tigers might need to send him to the minor leagues:
If he doesn't pull out of this spiral, and in a hurry, the Tigers will be left with no practical choice but to return Avila, 26, to Triple A Toledo for a head-clearing stint that might put him back on track.
After Henning wrote that article, the Tigers announced later on May 22 that Avila wouldn't play for at least the next two games.

Tom Gage of the Detroit News spoke with Tigers manager Jim Leyland about the temporary move:
"I don't want to indicate that Alex isn't our catcher," manager Jim Leyland said. "He is our catcher."

But Leyland left no doubt that he's concerned about Avila's struggles at the plate.

And that he also has no answers.

When asked what's going to get Avila through this particularly deep slump, Leyland replied, "I have no idea. He just has to keep plugging away. But we have to get him going."

"I know he's a tough kid, so that's a big plus. As a manager, you always search to see if there's something you can do to help someone along, but he's aware he has to do it himself."
Should Alex Avila be sent down to the minors to work on his hitting?
While the Tigers have solid prospects at catcher in James McCann at Double-A and Bryan Holaday at Triple-A, neither one of them have the experience of handling a pitching staff like Avila does.
That is why I would stick with Avila at catcher and hope he improves his swing, since his value can't be measured by his batting average.
Either way, now that Leyland has opened up the discussion on Avila's slump, it is a story worth monitoring.
Outlook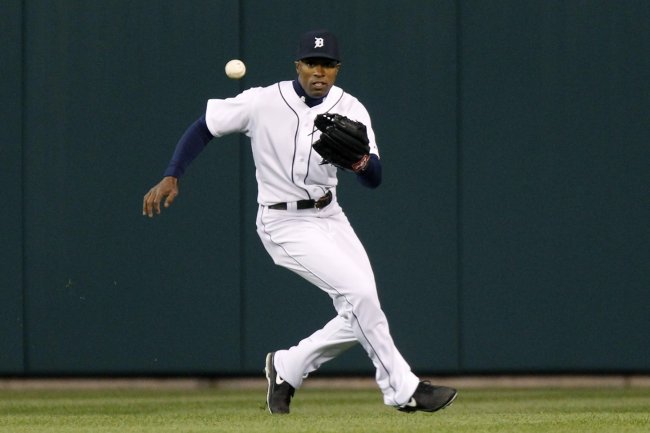 Duane Burleson/Getty Images
Overall, other than Avila's slump and the Tigers supposedly looking to improve their bullpen, this team hasn't generated too many headlines recently (which is good). Even though Austin Jackson is currently on the DL with a pulled hamstring and Justin Verlander is going through a rough patch with the past three appearances, this Tigers team is focused on winning the AL Central.
While the Tigers can play better, it looks like they are still the team to beat in the AL Central. However, they won't be satisfied with a division crown after falling short in the World Series last season, which is why I fully expect the Tigers to be involved in several rumors before the July deadline.
Stay tuned, as the chatter will become more frequent in the coming weeks.
*All statistics are accurate as of May 24.
**All statistics are from espn.com, Baseball-Reference.com and MLB.com.