WrestleMania 29 is still a few weeks away and already eyes are starting to turn toward next year's event. Where will it be and who will be wrestling?
It has already been leaked, but not officially confirmed, that the 2014 WrestleMania will be held in New Orleans at the Mercedes Benz Superdome.
Now WrestlingInc.com has reported WWE champion The Rock has agreed not only to appear at WrestleMania 30, but he will work the event as well. The site says:
WWE Champion The Rock has committed to working next year's WrestleMania 30 event. Rock's current run is expected to end in April as he will be heading off to Hungary and Croatia to film Hercules.
This is exciting news, as it would seem to confirm earlier reports about WWE's plans for Brock Lesnar. As reported on both Bleacher Report and NoDQ.com, with Lesnar's recent two-year contract extension, there has been talk of Rock versus Lesnar, either at SummerSlam or WrestleMania 30.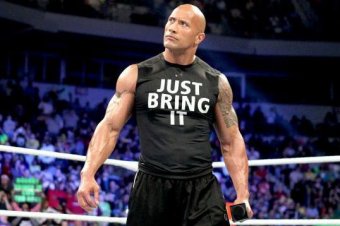 Now that Rock has confirmed he will be appearing at next year's WrestleMania, if the Rock/Lesnar bout does move forward, it seems more likely that it will at WrestleMania.
A quick look at Rock's filming schedule on IMDB shows he is heavily booked for the rest of the year. He has one film in the can, three others in post-production and two more in pre-production, just for 2013. Hercules: The Thracian Wars, the film he is to work on after leaving in April, is scheduled for 2014, along with Arabian Nights.
His 2013 looks busier than his 2012, seeming to leave very little time to commit to building a feud with Lesnar for SummerSlam. The 2013 SummerSlam, like the previous four years, will be in Los Angeles, which means Rock could make an appearance. Perhaps this will be the birthplace of their latest feud.
The last time these two fought was at SummerSlam 2002, when Lesnar beat Rock for the WWE Championship.
How appropriate if they were to start all over again on the same show where they last met.