The Cincinnati Reds may just as well have phoned in their appearance at the Winter Meetings. The only thing they did was put an offer on the table to Ryan Ludwick and sit on their thumbs waiting for a reply.
Reds' beat writer John Fay indicated that the offer was in the $13M–$14M range and was for only two years. Everyone in the Reds community knows that Ludwick was looking for at least three years.
The real stickler though is not the length of the contract but the amount of it. Apparently another team (unknown to me) has offered him approximately $3M more for the length of the contract.
The Reds' offer would be paying him roughly $6.5M–$7M per campaign. Considering that he played 2012 for $2M, that is a substantial raise for a decent (not exceptional) year.
I am not a mathematician but that sounds like about a 350 percent raise. Somebody check the math.
Ludwick did have a good "bounce-back" year after faltering for a couple of seasons with the San Diego Padres and the Pittsburgh Pirates. He slashed .275/.346/.531 with 26 HR and 80 RBI.
He, along with Todd Frazier, Brandon Phillips and Jay Bruce, all picked up the slack when Joey Votto went down for 49 games. While Votto was on the shelf, Ludwick fashioned a nice line of .340/.404/.647 with 12 HR and 36 RBI in the 44 games he played in.
Ludwick claimed that he wanted to stay in the Queen City even after he declined the option for 2013. He is 34, which is beginning to be long in the tooth in baseball life. He probably doesn't have many years of baseball left in the tank.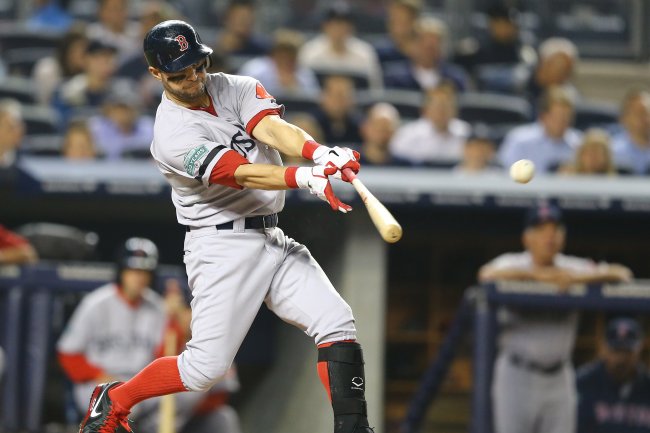 Al Bello/Getty Images
Reds' GM Walt Jocketty made the offer several days ago, and it was heavily reported that the deal would probably be done by the end of the meetings—it was not.
How long does it take for a man to make up his mind? Either you want to play in Cincinnati or you would rather go elsewhere for $1.5M extra per year.
That would be a no-brainer for most of us since we don't know what a million bucks looks like. He does though and I doubt he is pleading poverty. It would make perfect sense for him to stay with the Reds, because they are probably the front runners at the beginning of 2013.
He will have to get acclimated to another area, and if he falls short there, his career is probably over in two years.
He would have signed already had he been leaning in that direction. Jocketty should have called him on the phone and in his best "Shark Tank" voice tell him that the offer is off the table in two hours or the Reds are out.
If he is gone, the Reds need to fall to "Plan B," if there is one. If not, they need to create one. They still need a center fielder who can bat leadoff. How about Michael Bourn?
Time is reducing his value as he becomes more shopworn as the days turn into weeks. Maybe he would play one year at a fire-sale price. Keep in mind that the Reds are in high hopes that Billy Hamilton will be ready at the beginning of 2014.
My friend Tyler Duma wrote a very good piece about the chances of obtaining Jacoby Ellsbury from the Boston Red Sox.
Do you WANT Ludwick to sign with the Reds?
Dexter Fowler is another name that has been tossed around like a dog's chew toy. It is hard to estimate what his real upside is.
A plan that would sound pleasing to the ear to me would be signing Cody Ross. He has decent power, can play the entire outfield and can hit. He has a .262 career average and has an OPS+ of 107. His .324 OBP would preclude him from batting at the top of the order.
The Reds are still hoping that Ludwick calls them up and throws them a bone, but I don't see it happening.