Today's whip-around the NFC West includes more Terrell Owens stories; a quarterback shuffle in Seattle; Kevin Kolb throwing in Arizona; the Cardinals and Chiefs practice together; a simple offense for the 49ers; Kendall Hunter is a camp star in Santa Clara; and Jeff Fisher compares Robert Quinn to Chris Johnson.
We'll begin in Seattle, where all the talk is about Terrell Owens, who signed with the team on Monday. Owens proved he still has great speed, even at 38 years old. It's no wonder Brad Biggs of the National Football Post and Chicago Tribune says the Seahawks are "raving" about T.O.
Owens has been given No. 10 to wear because his usual 81 belongs to third-year wideout Golden Tate.
As for the man who made the decision to bring Owens in for a workout and sign him, coach Pete Carroll doesn't care about Owens' past.
Owens likely won't play in the preseason opener, and Tarvaris Jackson might not either. Not to be forgotten in Seattle's wide receiver shuffle is Braylon Edwards, another recently signed veteran reclamation project.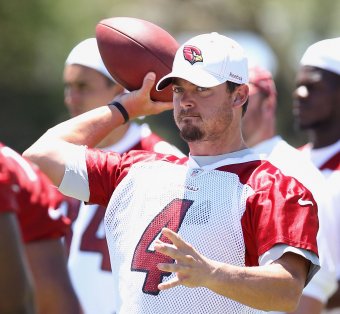 Christian Petersen/Getty Images
Kevin Kolb is questionable for Arizona's second preseason game, but he is throwing this week at practice. He may even play on Friday against Kansas City, according to the Associated Press.. Running back Ryan Williams is also questionable for Friday.
The Cardinals are practicing in St. Joseph, Mo., this week because of Friday's game at Kansas City. The Cardinals had a joint practice with the Chiefs on Tuesday and it went off without a hitch or scuffle.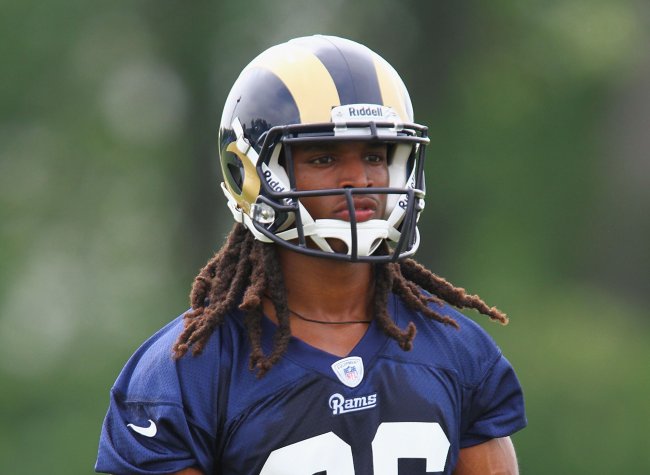 Dilip Vishwanat/Getty Images
The St. Louis Rams have had a few scuffles in training camp, but nothing like what happened with the New York Jets. One player back at full strength is rookie running back Daryl Richardson, a seventh-round pick who had been battling a hamstring injury.
The Rams also saw the first action from center Scott Wells, who had knee surgery in May but did some individual work for the first time in camp.
St. Louis hopes to bounce back from a 2-14 season. One reason why is a healthy Sam Bradford, who is very pleased to once again have a quarterbacks coach. The Rams are also optimistic that second-year defensive end Robert Quinn can have a breakout season. So far, so good. Quinn has been one of the camp standouts.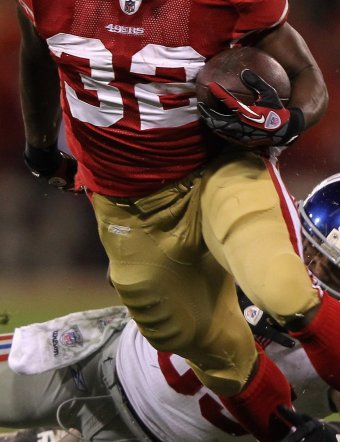 Jamie Squire/Getty Images
Don't expect any trickery from the San Francisco 49ers on Friday in the preseason opener against Minnesota. Offensive coordinator Greg Roman said the Niners will run a basic offense against the Vikings.
One player likely to see a lot of playing time is running back Kendall Hunter, who has had one of the better camps thus far in Santa Clara. Also standing out have been guard Alex Boone and rookie tailback LaMichael James, who is fourth on the depth chart.
The 49ers could get wide receiver Michael Crabtree for Friday's game. Crabtree has a missed a lot of camp with a calf injury.