Out with the old, and in with the new—that is what the future holds for the San Diego Padres.
After months of waiting, the sale of the Padres to a group headed by former Los Angeles Dodgers President and CEO Peter O'Malley has been completed and will head for a vote by MLB Commissioner Bud Selig and the other 29 owners to approve and finalize the transaction.
The vote is scheduled to take place on Aug. 16 at the owners' meeting in Denver.
According to a report from Fox 5 San Diego, NBC 7 San Diego and The San Diego Union-Tribune; the Padres will be sold for $800 million. The purchase price includes $200 million in upfront money the team received in a $1.2 billion, 20-year television deal from Fox Sports San Diego.
Fox Sports San Diego is a new regional sports network that launched in March 2012 after Fox Entertainment Group (a subsidiary of Rupert Murdoch's News Corporation) acquired the broadcast rights from Cox Communications. The Padres hold a 21 percent stake in the new network.
The new ownership groups consists of Peter O'Malley, (son of former Los Angeles Dodgers owner Walter O'Malley) his two sons Kevin and Brian, his nephews Peter and Tom Seidler and professional golfer Phil Mickelson who is a San Diego native and local resident.
Ron Fowler, CEO of Liquid Investments, is also part of the ownership group. Fowler is a San Diego civic and business leader.
Mickelson, the four-time major championship winner is ready to invest more than $50 million.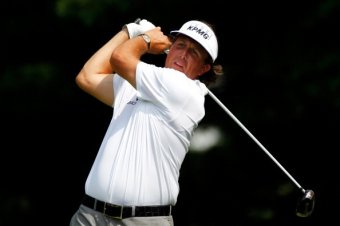 Gregory Shamus/Getty Images
There have been conflicting reports on which members of the new ownership team will handle the day-to-day baseball operations of the franchise.
Fox 5 San Diego reported that Kevin and Brian O'Malley were expected to become the "hands-on" owners, while NBC 7 San Diego reported that Kevin O'Malley and his cousin Tom Seidler would be involved in running the Padres.
While there has been no mention of any changes on the baseball operation side of the club as of yet, Padres' CEO Tom Garfinkel will remain in his position, as will general manager Josh Byrnes.
Peter O'Malley is no stranger when it comes to being involved with a Major League franchise.
His father Walter O'Malley is widely considered as one of the most influential owners of baseball's early expansion era. He was instrumental in bringing the Brooklyn Dodgers to the West Coast and convincing the New York Giants—now San Francisco Giants, with whom the Dodgers continue to have a fierce rivalry—to follow as well.
Peter O'Malley became president of the Los Angeles Dodgers in 1970, taking over the position from his father. In 1979, he assumed the role of owner after his father's passing. O'Malley held both positions until Rupert Murdoch and his media conglomerate News Corporation purchased the Dodgers for $350 million before the start of the 1998 MLB season.
O'Malley stayed with the Dodgers during the transition, serving as chairman and CEO before leaving both positions at the end of the 1998 season.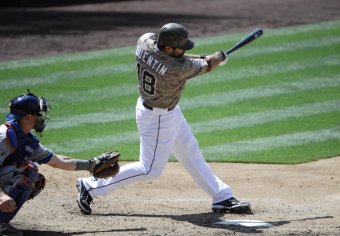 Denis Poroy/Getty Images
When it was announced in late 2011 that financially plagued Dodgers owner Frank McCourt was selling the historic franchise, O'Malley sought out a way to reclaim his former team. However, he withdrew his bid in early 2012.
Under the O'Malley family's tenure, the Dodgers won six World Series, 13 NL championships and finished first or second in their division 33 times in 48 years.
In contrast, the Padres have won two NL championships and lost in both of their World Series appearances in 1984 and 2008.
A large question that looms around the new ownership group is whether they have the operating capital to make the Padres competitive once again.
Citing financial reasons, the Padres have unloaded superstar talent including 2007 NL Cy Young winner Jake Peavy and All-Star first baseman Adrian Gonzalez (a San Diego local and fan favorite). Left fielder Carlos Quentin (also a San Diego local and fan favorite) and third baseman Chase Headley had been the subject of trade rumors.
Quentin signed a three-year $27 million contract extension that included a no-trade clause, and trades regarding Headley never materialized.
With a beautiful ballpark and new ownership, the Padres have the beginnings of what could be a recipe for success.
It all begins next week, and I can't wait to see what happens!