Wrestling video games: they have been a staple of the industry since the 80s with a number of titles coming out on the NES. To think those simple little 8-bit games would eventually evolve into the multi-million dollar franchise that the WWE games have become is amazing.
News and articles regarding the next WWE video game, as well as WWE games past, have even made its way to websites that don't have much to do with gaming such as Bleacher Report.
WWF No Mercy was well received upon release. However, the WWE SmackDown vs. Raw series had a large number of fans as well, and each year the games have added more and more content that the fans have eaten up. This past year THQ and the WWE finally ended the SmackDown vs. Raw series and brought to life WWE 12.
WWE 12 was an interesting game that received largely mixed reviews, with some people finding it to be one of the best wrestling games they have ever played, with others stating that it was a step back.
I am a tossup between the former and the latter, as I find the game is much more polished, the moveset variety is greatly increased and created characters appear much better, among other positives. But I found the game largely similar to the later entrants of the SmackDown vs. Raw series.
There is no doubt wrestling games have a lot of fans, and their sales will stay high, even if the maker of the games, THQ, is at risk of going bankrupt. However, if the franchise is to survive, the next title has to be made much more in-depth.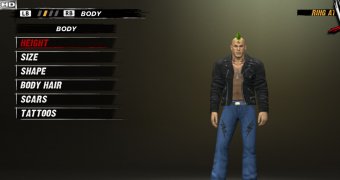 THQ and the WWE may not understand their primary market. Yes, it is wrestling fans to be sure, but not just any kind of wrestling fan. The players and purchasers of these games either fall in the department of kids or smart fans, also known as smarks.
Smarks generally play the game in large part to have fun in seeing their favorite wrestlers get the push they would like to see them receive in modes like Career, General Manager mode and the much more recent WWE Universe mode, or writing the storylines they wish the WWE would produce and sharing them online for others to enjoy.
While this is enough to keep most fans of the series entertained at least for a while, it gives them no reason to keep purchasing the next title in the series, especially if it is almost nothing more than a rehash of last year's game simply with an updated roster.
THQ must take it into account that fans playing the game have some insight into the business already, and it is these fans that are most likely to explore every option the game has available and appreciate it where as kids would rush through it simply to have all the content unlocked.
The first part of the game that needs to evolve is the story mode. THQ used to have just a basic story mode that was playable with nearly every character, who would go through the same three or four storylines constantly in an infinite loop. This wasn't exactly bad, per se, but it did get boring.
This was changed with The Road to WrestleMania mode. This mode normally would be playable with five or six members of the roster, including a created wrestler. The player would go through three to four months of a storyline specifically for that character, ending at WrestleMania.
Would you be interested in the next wrestling game if they included the features I suggested?
This mode garnered some praise from critics as well as game fans, but it was only a temporary solution. People would normally only play this mode specifically for the story, and some players have called the matches themselves a bit more of a burden, especially in WWE 12, where most of the "matches" were parking lot brawls.
I feel this mode would best evolve by borrowing from the UFC Undisputed series also produced by THQ and developed by YUKES. In the UFC games, the player creates a fighter, and this fighter must first prove himself in a different promotion (in the case of the UFC games, the WEC) before eventually getting called up to the UFC roster. Fans might find themselves more interested in playing the story mode of the game if the WWE burrowed from this format.
In advertising, THQ likes to focus on the option to create wrestler, and this would be a great way for them to actually give the fans a reason to care. In this mode, the Player would create a wrestler and work their way through FCW, or, if WWE does not want to break kayfabe, they could make up another promotion and gain popularity and polish the wrestlers image and moveset before having the players character get called up to the main shows.
This would add an unbelievable amount of dept to the story mode, and it would be fun for a number of fans to actually work their created character through a mock version of the real system.
In terms of unlocking content in older games, players earned "WWE cash" by playing through the story in order to purchase the content they wanted to unlock at the time. In more recent games, players do this by playing through the Road to WrestleMania mode and unlocking the content as they go along.
While there is not much wrong with this, it feels far too restricted for a wrestling game. Fans should be able to chose what they want to unlock and what they will use the most. I feel going back to the old system but adding a twist would be far more interesting.
Instead of earning a fixed amount of WWE cash by playing a match in the story mode, players should make a constantly changing amount of in-game money based on their wrestlers popularity in the story mode. This would still make the player work in order to unlock more "premium" content, such as legend characters, but give a much less restricted way of doing so.
The WWE Universe mode is probably my favorite in-game mode at this point in time. You have the option of playing matches at RAW, SmackDown or any PPV as you are carried through a normal WWE calender year. The game determines events like which wrestlers attack you and who are the title contenders. One could book whatever matches they want or they could simply let the game do it for them.
I have only one problem with this mode. It feels only like a watered down General Manager mode.
The General Manager mode might have been one of the most prefect game modes ever placed in a wrestling game. The GM mode allowed you to choose to be in control of either RAW or SmackDown, draft a roster, control the matches that happened on either show, choose what rivalries were occurring and choose your champions and who would get title shots.
Which was the last Wrestling video game you brought?
The main idea was to have the better wrestling show, make money based on what you did in the show through either promos or "advertising" and use this money to sign wrestlers to your roster or put on more expensive shows, through the booking of gimmick matches, in order to attract fans.
Many Fans have called for the General Manager mode to return, but their pleas have seemingly fallen on deaf ears.
I am one of these many fans, but I would like to see it return and taken a few steps deeper. I want to be able to see which wrestlers in the game are the ones "putting asses in seats" and choose who I will push on the show based on that. I would also prefer to run the whole company instead of just being a general manager. Call it "Vince McMahon Mode" if you want—I just think it would be far more fun.
The Create a Story mode is another mode that has picked up steam since being added to the game. Don't get it wrong. Its not that this mode isn't fun. It just feels...pointless. While the idea of writing storylines to share online is great, there really isn't much point to it other than fan satisfaction.
Now if the "Vince McMahon Mode" were added to the game and the storylines could be used in this, it would make the create a storyline far more interesting.
I think fans would find more satisfaction in seeing what kind of rating their storylines would draw based on in-game criteria than just what some people rate it online. Now, to be fair, since some fans might not want to write storylines for the mode, it should come with built-in stories that can be used.
One thing I feel the games need if nothing else is a match ratings system. I know for sure I am not alone in this. While doing research for this article, I found a number of fans complaining this should have been in the WWE Universe mode. Something about having a 37 minute two-out-of-three falls match between Chris Jericho and my created wrestler makes it feel less fun when there is no system for rating the matches.
If there was a way to save the entire match and upload it online for others to watch, it might fill out the void of there being no in-game criteria. The General Manager mode used to have this, and it made the matches and rivalries much more satisfying in my opinion.
I know this article may fall on deaf ears in regards to gaming developers themselves, but if the fans continue to push they may eventually take heed. There is no doubt in my mind that if they were to implement these ideas into a wrestling game, it would be a huge success among fans, perhaps surpassing No Mercy and breaking every sales record for the franchise.
It may even attract non-wrestling fans, as it would be recognized as not just a great wrestling game, but a great game in general, which would only lead to more revenue for THQ and the WWE.
What other ideas do you think should be placed into the wrestling video games which would allow them to flourish and survive?
If you enjoy this writer's work check out mmgts.blogspot.com to read his reviews of the latest horror movies in theaters.