When looking at the nose tackle position and its importance in a 3/4 defense, it amazes me why Kansas City has not taken one in free agency. It's an excellent year for defensive tackles in the upcoming draft, but not for those two-gap space-eaters. Even Dontari Poe has issues, and he's the best one available.
Alameda Ta'amu of Washington has issues, including major weight fluctuations. He has ballooned to 390 pounds at times. He was manhandled at the Senior Bowl. Size he has, and he fits Pioli's criteria as a leader. Still, he is overated but will be drafted higher than he should be
Josh Chapman of Alabama has had major knee surgery on both knees and gutted out a very tough season. He Probably is not a true "0" technique and is a projection at that spot. He fits better as a run stuffer in a 4/3 scheme.
Even Dontari Poe, considered the top in this year's draft, has one major issue. In all the years I've followed the draft, it's the one weakness you NEVER want to see—he plays "too nice". That is not what teams want to hear. You want a warrior, and Poe isn't.
If that's not bad enough, then you have the Veterans
Antonio Garay, Aubrayo Franklin and Shaun Rogers, all out there, but there are reasons why.
The one thing they all share in common is that they are old by football standards. Garay and Rogers will turn 33 and Franklin 32. But the issues go far beyond that.
Antonio Garay is not your typical zero technique. He is a one-gap penetrator. It means that he not only has to occupy blocks but also has to be able to rush the passer. He was one of the best, but after losing a lot of key players on defense, he was asked to do too much and was not effective last year in San Diego.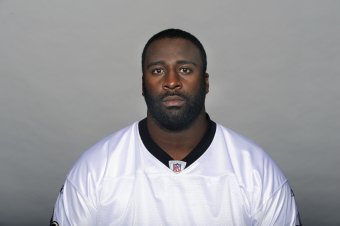 Handout/Getty Images
Aubrayo Franklin has a different problem. He can two-gap and occupy blocks but almost never gets to the quarterback. When you already have ends in Dorsey and Jackson who offer no pass-rush, that is a killer.
Shaun Rogers is a mean guy who either dominates or doesn't show up at all. The last two years it has been more of the latter. Plus this guy is 32 going on 42. Like his former teammate in college, Casey Hampton, he is truly on his last legs, in fact, they all are.
These days there is another reason teams don't go after these guys, and that is the topic of value. Nose Tackles have to be more diverse—just playing over the center won't cut it. Just tying up a double team doesn't either. If you can't collapse the pocket you have little value. Many have to be used in different gap schemes.
As a result, most Nose Tackles are rarely on the field except for the first two downs, and sometimes even then they are pulled off the field when offensives go to multiple wide receiver formations because teams have to get more defensive backs on the field. Last year, Garay was only on the field about 50 percent of the time and Franklin was even less.
If a player cannot help out in the nickel and dime, and are not scheme diverse, they probably won't be on the field very often. The roles have changed over the last 5 years. Its almost becoming a dying breed. Teams are now passing to set up the run, not the other way around.
So what conclusions do we draw from all this?
Well you are seeing it being played out right now. Not one team has asked for a visit from any of the established Nose Tackle out there. They aren't signing for the same reasons most don't sign. They can't adapt, they are not diverse, and they can't accept they are not the same players they once were
Myself? I want Garay, and I want him now.