The Shakedown
The Atlantic Sun Conference tournament has much to offer this year. The Belmont Bruins grabbed the No. 1 seed, but it's the No. 2 Mercer Bears who will have the home-court advantage. Aside from those two schools, there are several other contenders looking to dance their way into the NCAA tournament.
Let's take a look!
The Breakdown
1. Belmont 24-7 (16-2 Atlantic Sun)
While the regular-season title guarantees them an NIT bid, the Bruins have much higher goals. Belmont has won 11 straight games and has an impressive resume. The most memorable game may have been a one-point loss at Duke earlier this season.
While Belmont is the favorite, the Bruins will be playing at Mercer this week, a place where they won by one point this past Saturday.
2. Mercer 21-10 (13-5 Atlantic Sun)
The Bears are in a great spot. Due to the rotating location of the tournament each year, they get home-court advantage. Mercer does have some concerns, however, having lost three of its past four games.
The one-point loss to Belmont last Saturday was a thriller. We all would be lucky to get that rematch.
Who Will Win the Atlantic Sun Tournament
3. USC Upstate 20-11 (13-5 Atlantic Sun)
USC Upstate has done a fantastic job with its move to Division I. In just its second year in the conference, Upstate has earned the No. 3 seed.
Upstate has an opening-round matchup with Florida Gulf Coast, a team it defeated twice this season. Should they get past that, the Spartans will face Mercer, a team that has given them trouble this season.
I love the progress the USC Upstate team has made, but I think they will be done in the semifinals.
4. East Tennessee State 16-13 (10-8 Atlantic Sun)
The Bucs of East Tennessee State come into the tournament riding a three-game win streak. While they are a favorite in their first game against North Florida, the Bucs will have a tough time getting past Belmont in the semifinals.
The Bruins have defeated East Tennessee State twice this year by an average of 18 points per game.
I love the athleticism of the Bucs squad, but winning three games in a row would be a tall task for this team.
5. North Florida 16-15 (10-8 Atlantic Sun)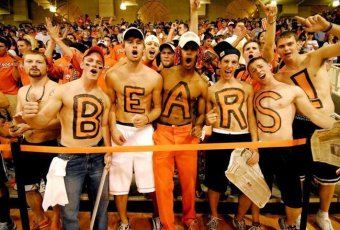 The North Florida Ospreys win the award for the coolest nickname in the conference. They are the No. 5 seed and are riding a three-game win streak. North Florida looks to build on its win over Mercer last week.
Their first focus, however, is an East Tennessee State team that beat them twice this year.
I like the future of North Florida, but this year will most likely be a one-and-done in the conference tournament.
6. Florida Gulf Coast 13-16 (8-10 Atlantic Sun)
Florida Gulf Coast might be in the worst shape heading into tournament play. The Eagles have lost five of their last six games and have a tough first-round matchup against USC Upstate. Florida Gulf Coast has lost both regular-season games against Upstate and will need a complete turnaround before Wednesday night.
7. Lipscomb 13-17 (8-10 Atlantic Sun)
The Bisons of Lipscomb have the No. 7 seed. Lipscomb has lost four of its last five and would need to pull off an unlikely upset against the host team, Mercer. Lipcomb's nine-point loss to Mercer last week was surprisingly competitive, giving them some hope heading into Wednesday night.
8. Jacksonville 9-20 (6-12 Atlantic Sun)
The Jacksonville Dolphins won the tiebreaker for the last playoff spot in the Atlantic Sun. While most people wouldn't take a second look at this team, it is important to note that the Dolphins have won four of their last six games.
Jacksonville has plenty of fight as well. After starting the season 2-15, Jacksonville has been impressive while going 6-5 the last few weeks of the season. The Dolphins are a long shot and most definitely not a favorite. But it is that time of year when anything can happen.
9. Stetson 8-21 (6-12 Atlantic Sun)
* Did not qualify for conference tournament
10. Kennesaw State 3-28 (0-18 Atlantic Sun)
* Did not qualify for conference tournament
The Takedown
Here is how I see the Atlantic Sun tournament playing out.
First Round
No. 1 Belmont over No. 8 Jacksonville
No. 2 Mercer over No. 7 Lipscomb
No. 3 USC Upstate over No. 6 Florida Gulf Coast
No. 4 East Tennessee State over No. 5 North Florida
Semifinals
No. 1 Belmont over No. 4 East Tennessee State
No. 2 Mercer over No. 3 USC Upstate
Championship
No. 1 Belmont vs No. 2 Mercer
Atlantic Sun Champion: Belmont Bruins (27-7, No. 15 Seed in NCAA Tournament)
The Final Buzzer
I'm pulling for a Belmont vs. Mercer rematch. Yesterday, Mercer lost to Belmont by a single point at the University Center. The controversy over the No. 2 team getting to play at home against the No. 1 seed would be a great story line and an epic atmosphere. I think in the end, Belmont is just too good not to win the conference tournament.
On a bigger scale, look out for Belmont in the tournament. They lost by one poinr at Duke earlier this year and play true team basketball, a recipe for success in March.